Polar bears are the largest terrestrial carnivores in the world, also known as white bears. The skin is black and also has yellow and other colors. It is huge and fierce. The sight and hearing of polar bears are comparable to humans, but their sense of smell is extremely sensitive, 7 times that of dogs; the fastest speed can reach 60km / h when running. As the global temperature rises, the ice floes in the Arctic gradually begin to melt, and the homes of the polar bears have been damaged to a certain extent. They may become extinct in the near future and need human protection.
Adult polar bears stand up to 2.8 meters in height and 1.6 meters in shoulder height. Fats will accumulate before winter is approaching, and they can weigh over 800 kg. Bear paws can be up to 25 cm wide, bear claws can exceed 10 cm, and can swim 97 km away at a speed of 10 km / h at sea. 98.5% of the food is meat. They prey mainly on seals, but also walruses (
walruses lapel pins
), beluga whales, seabirds, fish (
fish pins
), small mammals, and sometimes carrion. In summer they occasionally eat berries or plant roots.
This polar bear lapel pin have the black nickel plating, hard enamel technoloy color making, all white color, he is searching for something, looking ahead to front, may be some food or anything can be eat.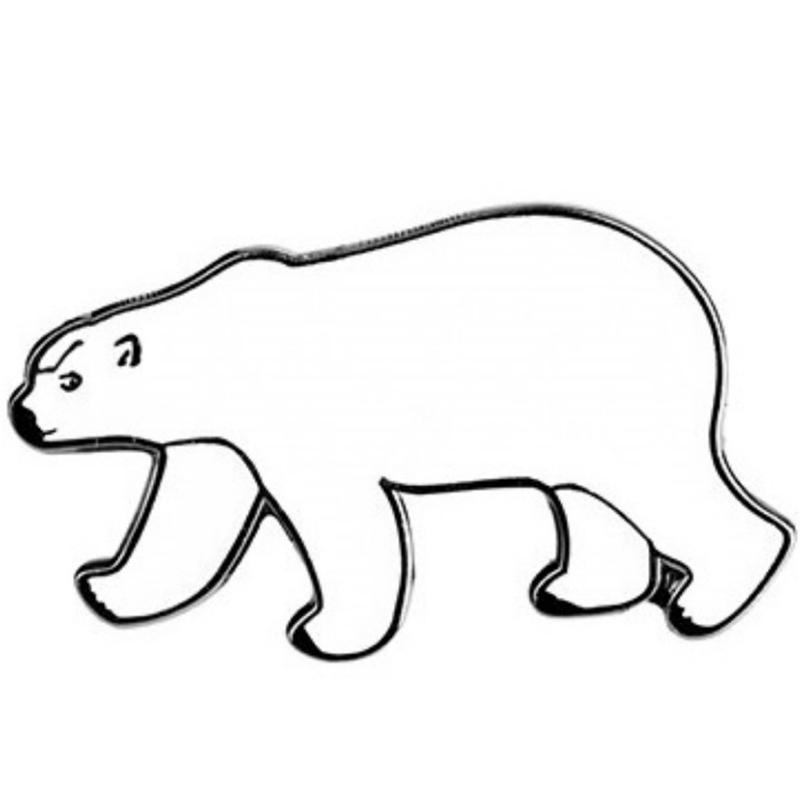 Here are the details:
1) Polar bear lapel pins
2) Zinc alloy
3) Size: 1.5" or custom size
4) Attachment: Rubbers or butterfly clutch
5) Production process: Die casting-hard enamel-black nickel plating
6) Minimum order: No Minimum (No MOQ)
7) Sampling time: 7 days
8) Delivery time: 10-15 days for 100-5000pcs
9) Packaging: Each into a free poly bag
10)Payment Terms: PayPal,T/T or Western Union