The hedgehog is a mammal, the most common distribution of the locusts of Erinaceus is widely distributed in Europe and northern Asia. The body is short, with sharp claws, small eyes, short hair, short and dense thorns, and hedgehogs at night, with insects and The worm is the main food. It can eat 200 grams of insects in one night. When the enemy is attacked, it can curl the body into a ball, and the thorns face outwards to protect themselves. When they are born, they are soft and blind.
Hedgehog, which survives freely in the wild, removes insects, rats and snakes (
snake lapel pins
) from parks, gardens, and small courtyards. It is a gardener who does not pay salaries. Of course, sometimes it is inevitable that you will steal one or two fruits, which just means that it is extremely hungry. The hedgehog has a thick and short spine, and even a short tail is buried in the spine. The hedgehog cave is a nest, hidden in the nest during the day, and comes out after dusk.
This hedgehog enamel pin have very cute design, it's a cartoon enamel pin like
elephant pins
. He seems like a human, wear hat and shoes. The hand take a long stick. The very funny is carry a backpack, he climbing and take a long trip. Little black eye with black nickel metal, hard enamel smooth color filled.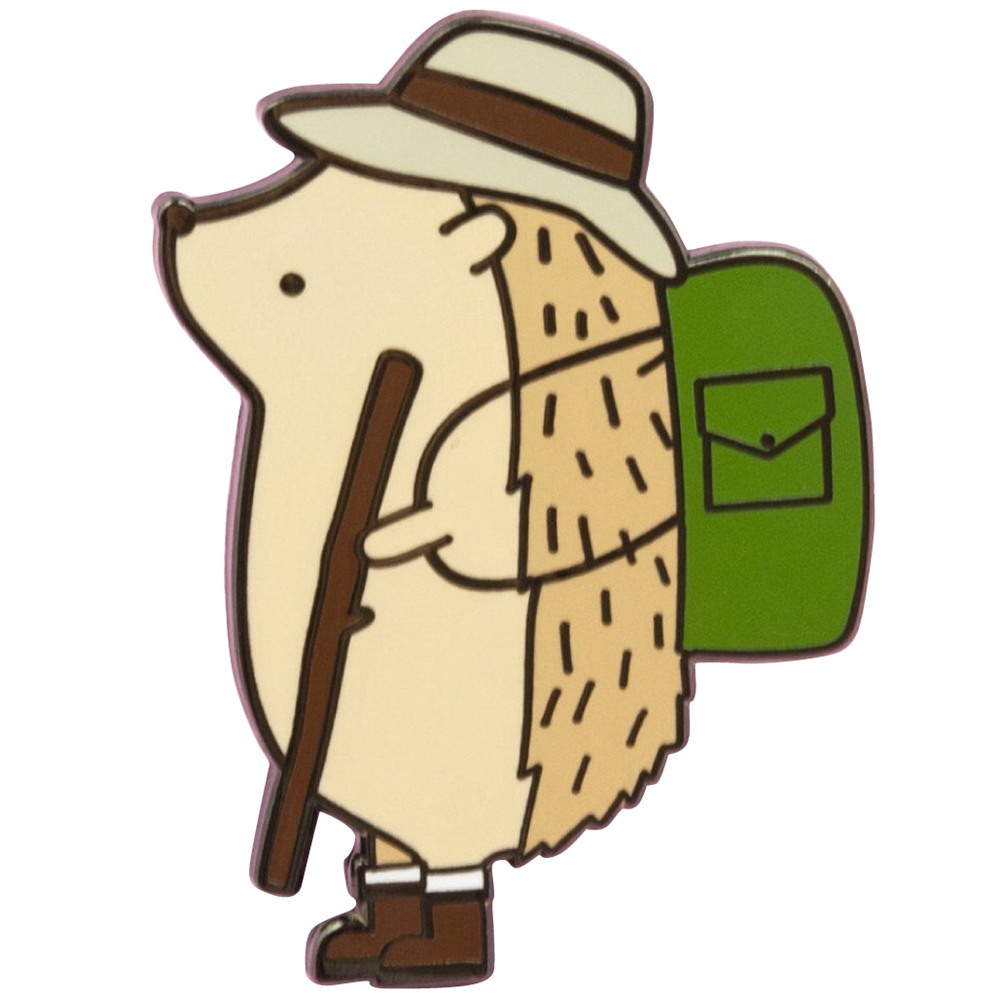 Here are the details:
1) Hedgehog enamel pins
2) Iron/bronze/zinc alloy
3) Size: 1.25" or custom size
4) Attachment: Rubbers or butterfly clutch
5) Production process: Die casting-hard enamel-black nickel plating
6) Minimum order: No Minimum (No MOQ)
7) Sampling time: 7 days
8) Delivery time: 10-15 days for 100-5000pcs
9) Packaging: Each into a free poly bag
10)Payment Terms: PayPal,T/T or Western Union