A hammer is a tool that taps an object to move or deform it. Most commonly used to nail, correct or knock objects out. Hammers come in a variety of forms, the usual form being a handle and a top.
The top side is flat for tapping and the other side is hammer. The hammer head can be shaped like a shofar or a wedge, and its function is to pull out the nail. There is also a hammerhead with a round head shape. The hammer is the main hitting tool. It consists of a hammer head and a hammer handle. The hammer is divided into rust removal, teat hammer, machine, claw hammer, inspection hammer, flat tail inspection hammer, octagonal hammer, German octagonal hammer and hammer...
The hammer lapel pins made with gold metal, soft black enamel. Gold words with "SMASH THE PATRIARCHY". Seems a woman pin with activity or assembly. All pins shape of a hammer, the words are capital. Want to live a new life, wear this hammer pin is unique and special. Here the
book pins
also the life pins.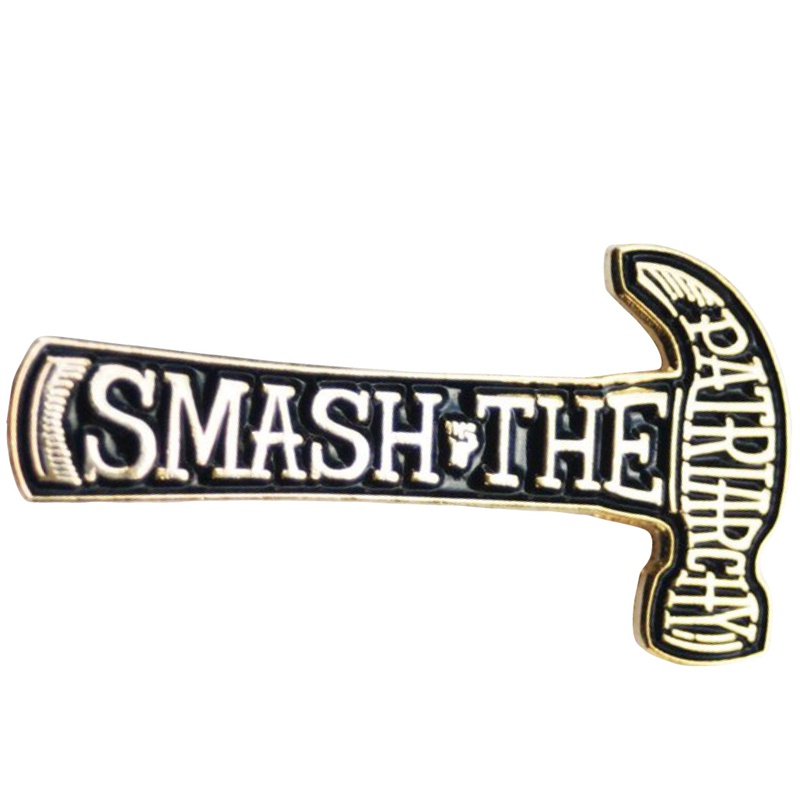 Here are the details:
1) Hammer lapel pins
2) Iron/bronze/zinc alloy
3) Size: 1.25" or custom size
4) Attachment: Rubbers or butterfly clutch
5) Production process: Die struck-gold metal-soft enamel
6) Minimum order: No Minimum (No MOQ)
7) Sampling time: 7 days
8) Delivery time: 10-15 days for 100-5000pcs
9) Packaging: Each into a free poly bag
10)Payment Terms: PayPal,T/T or Western Union