Antelope is a general term for a type of cloven-hoofed bovine. The antelope is characterized by a long, hollow and strong horn, which is a ruminant different from cattle and sheep. The height is 60-90 cm, often 5-10 in groups, and some groups can be as many as hundreds. They generally live in grasslands, wilderness or deserts, and some inhabit mountain areas.
Produced in China, there are gazelle, goosebill, Tibetan antelope and goral. Antelope horn can be used as a medicine. It is believed that antelopes are mainly distributed in Africa, and the antelopes are distributed in Africa and Asia. The Arabian Peninsula is home to the Arabian Oryx and the Deer Gazelle. India is home to the Indian antelope, the Indian gazelle and the Indian black antelope. Russia and Southeast Asia are habitats for the four-horned antelope, Tibetan antelope and high-nosed antelope.
This antelope enamel pin is not the normal enamel pins. There are making two enamel: white is the hard enamel, red is the transparent (
transparent enamel pins
) pigment paste, the antelope metal texture can be seen, so the mold need be many details. The whole pins have gold metal, two complex colors technology. It's a complex pins. Similar pin is the
giraffe pins
.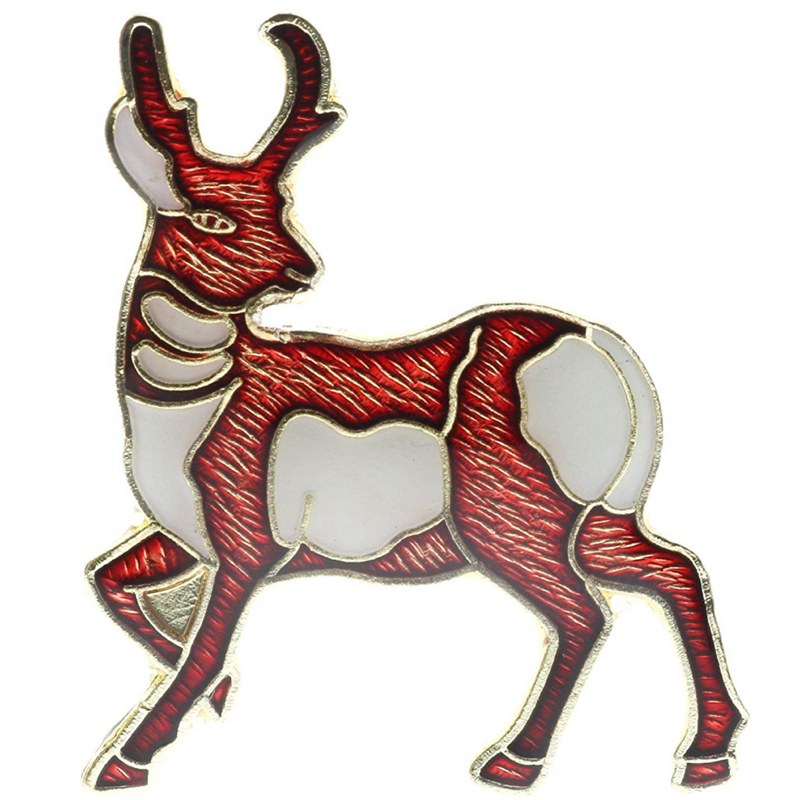 Here are the details:
1) Antelope lapel pins
2) Zinc alloy
3) Size: 1.5" or custom size
4) Attachment: Rubbers or butterfly clutch
5) Production process: Die casting-gold plating-hard enamel
6) Minimum order: No Minimum (No MOQ)
7) Sampling time: 7 days
8) Delivery time: 10-15 days for 100-5000pcs
9) Packaging: Each into a free poly bag
10)Payment Terms: PayPal,T/T or Western Union