Wholesale refers to all activities that occur when a good or service is sold to a customer who purchases it for the purpose of reselling or making use of it for business purposes. From this perspective, a bakery sells cakes to a local hotel where the bakery is in charge of the wholesale business. However, the term wholesalers will be used to describe companies that are primarily engaged in wholesale activities. It does not include manufacturers and farmers, because they are mainly engaged in production, at the same time, it does not include retailers.
Wholesale is with the development of commodity economy. The development of commodity production and exchange of commodities has made it more difficult or inconvenient to increase the volume of commodities purchased and sold, to extend the scope of circulation, and to directly exchange the products among producers and between producers and retailers. As a result, Who buy directly from merchandise and then resold to wholesalers of other producers or retailers with a division of labor between wholesale and retail within the commercial sector. Wholesale business is generally run by the wholesale business, each batch of large quantities of goods sold, and sold at wholesale prices.
We are the
lapel pins manufacturer
, surely can be wholesale lapel pins with cheap and responsible price/quality. Any inquiry about pins, coins, keychain are highly welcome. This lapel pins is the cute cartoon lapel pins, the skull hat on his head, the red
kerchief, dark brown clothes and red glove, red shoes. Light yellow face, he is so
courtesy and lovely. Here is the bottle opener wholesale and keychain wholesale.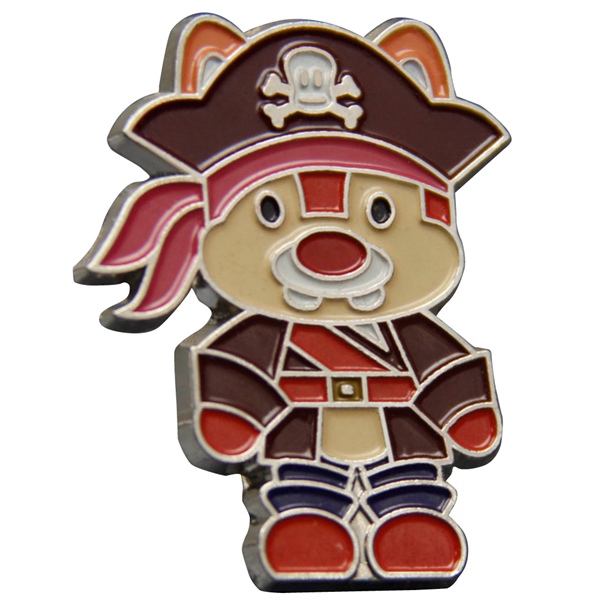 Below is the details:
1) Wholesale lapel pins
2) Material: Iron/bronze
3) Size: 1" or custom size
4) Attachment: Butterfly clutch or rubbers
5) Production process: Die struck-polishing-hard enamel-nickel silver plating
6) Minimum order: No Minimum (No MOQ)
7) Sampling time: 7 days
8) Delivery time: 10-15 days for 100-5000pcs
9) Packaging: Each into a free poly bag
10)Payment Terms: T/T, Western Union, Paypal