A drum is a percussion instrument that is covered with a stretched membrane on one or both sides of a sturdy, generally barrel-shaped drum. The drum can be tapped by hand or drumstick. Drums are a traditional instrument in Africa and a relatively important instrument in modern music. Some bands are composed entirely of drum-based percussion instruments. In addition to being a musical instrument, drums are used to spread information in many ancient civilizations.
From the original pottery drums, earth drums, leather drums and bronze drums, to the wide variety of modern drums, drums are one of the most popular and widely used instruments. China and Mesopotamia, ancient Egypt, and ancient India are both the earliest birthplaces of the world's drums. There are drums, snare drums, timpani drums, Conga drums, bongo drums, and jazz drums in the West.
Most drum are have red color, representative the festive happy, joy. These are drums lapel pins have most of red color. The grapes centered around the drums, whole 6 drums, 3 big and 3 small one. Two big and long drumstick are gold. Tape around are the pink colors. Gold metal with hard enamel, here are more hard enamel pins:
award lapel pins
and
castle lapel pins
.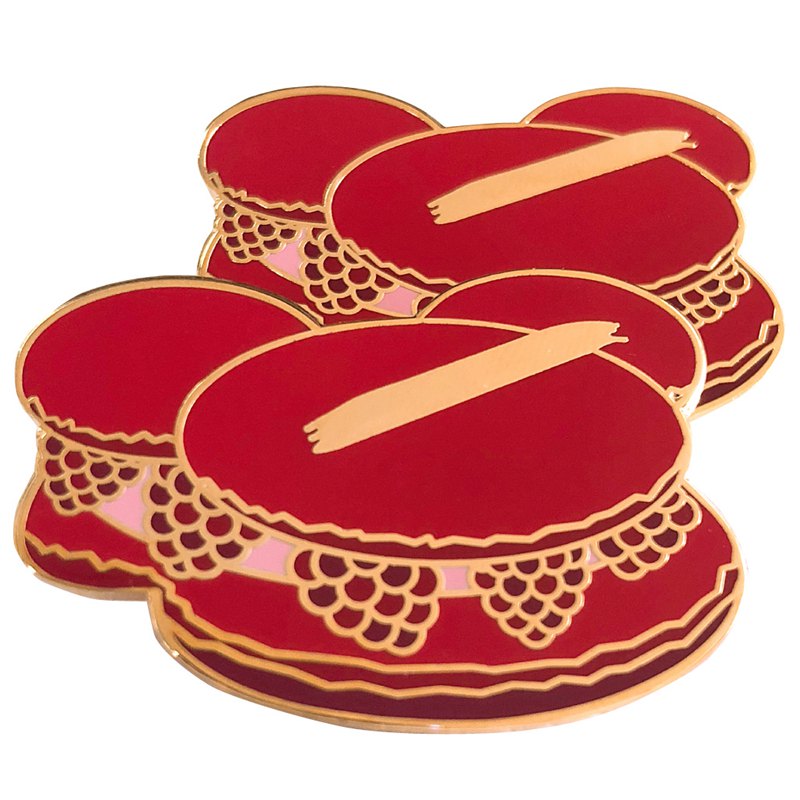 Here is the details:
1) Drum lapel pins
2) Material: Iron/bronze/zinc alloy
3) Size: 1.25" or custom size
4) Attachment: Butterfly clutch or rubbers (black,yellow or red)
5) Production process: Die struck-polishing-black metal-soft enamel
6) Minimum order: No Minimum (No MOQ)
7) Sampling time: 7 days
8) Delivery time: 10-15 days for 100-5000pcs
9) Packaging: Each into a free poly bag
10)Payment Terms: T/T Western Union PayPal