The castle was a product of the Middle Ages in Europe. The period from 1066 to 1400 was the heyday of the castle. The aristocrats of Europe continued to fight for land, food, livestock and population. The intensive war led to more and more aristocrats building Increasing castle, to guard their own territory. In addition to military use of the castle, there are political uses such as the expansion of territory and the control of places.
Historic castles, spear-wearing spears, elegant knights in armor and horse riding are many people's visual portraits of European history known as the "Middle Ages." Among the historic castles, there may be some touching stories and wonderful stories buried in the movie "Beauty and the Beast," which is centered on an ancient castle.
Famous castles include Nymphenburg Castle, Tower of London, Chillon Castle, Frede Castle, Leeds Castle, Windsor Castle, Acropolis, Josselin Castle, Kremlin, Heidelberg Castle, Chambord Castle, Chenonceau Castle, Lahore Castle, and the White House in the United States (
United States lapel pins
)...
This castle lapel pins are the cartoon one like Disney castle. It's romantic design, pink color base and blue glitter (
glitter lapel pins
) top tower. Gold shinny metal lines, big light purple heart in center. Very beautiful castle pins.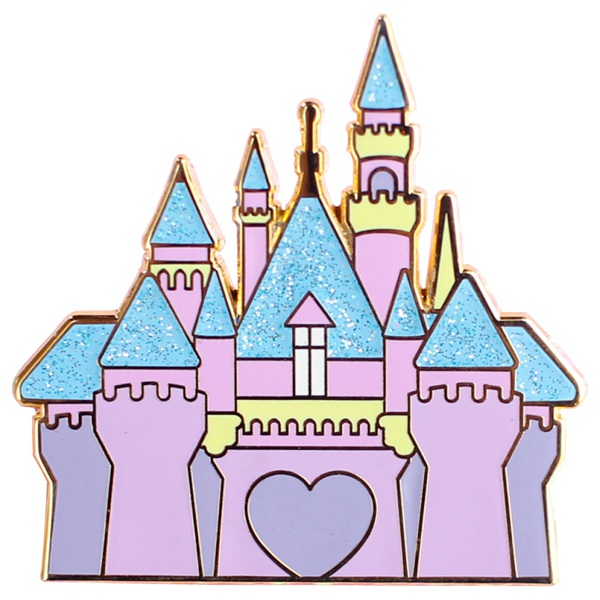 Below is the details:
1) Castle lapel pins
2) Material: Zinc alloy
3) Size: 1.5" or custom size
4) Attachment: Butterfly clutch or rubbers
5) Production process: Die casting-polishing-hard enamel-gold plating
6) Minimum order: No Minimum (No MOQ)
7) Sampling time: 7 days
8) Delivery time: 10-15 days for 100-5000pcs
9) Packaging: Each into a free poly bag
10)Payment Terms: T/T, Western Union, Paypal