Anteaters are mammals and are distributed throughout the Americas. The snout is long and has a tubular shape; the tongue is telescopic and mucus-rich, suitable for feeding on insects; the ear is small and round; the forelimb is strong, the third finger is particularly developed, and the sickle-shaped claws; the skull is slender Fragile, toothless. Eat ants, termites and other insects.
The size of the anteater is very different. The anteater is about the size of a squirrel, but 350 grams, while the big ant is weighing 25 kilograms. The large anteater has long, thick hairs, a tan color, a large tail and a long drooping hair, while other arboreal species have shorter hairs on the body and tail, and the tail has the ability to scratch. The tongue of the big anteater can stretch out more than 0.5 meters for food. The tongue of an anteater can stretch to a length of 60 cm and can expand and contract at a frequency of 150 times a minute.
So how to custom anteaters pins, you can find a nice
pins manufacturer
. Here is the one: whole anteater pin plating antique silver. Body, tear and legs are have little black. The eye is round black enamel with little white. Whole pin are compacts style. Most area are the metal.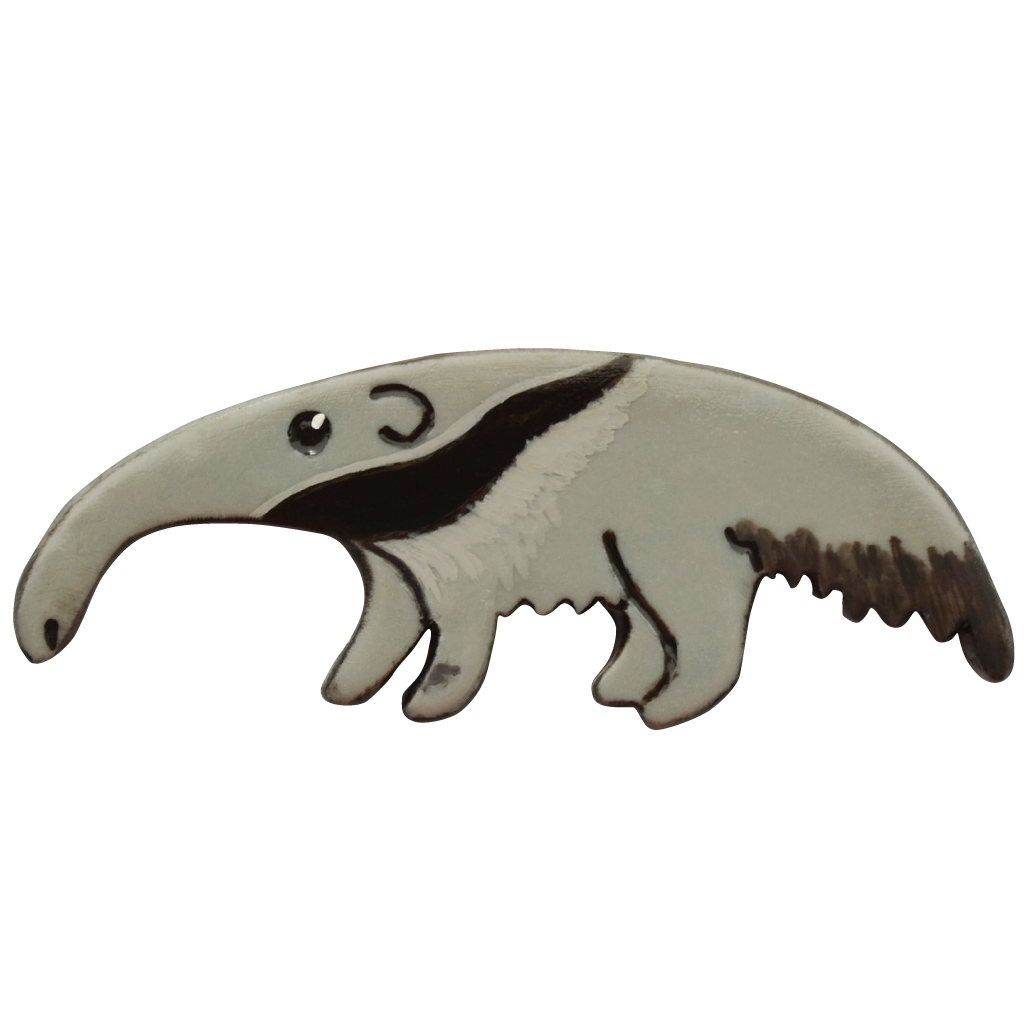 Here are the details:
1) Anteaters lapel pins
2) Zinc alloy
3) Size: 1.5" or custom size
4) Attachment: Rubbers or butterfly clutch
5) Production process: Die casting-antique silver plating-soft enamel
6) Minimum order: No Minimum (No MOQ)
7) Sampling time: 7 days
8) Delivery time: 10-15 days for 100-5000pcs
9) Packaging: Each into a free poly bag
10)Payment Terms: PayPal,T/T or Western Union