The otter body is long, the kiss is short, the eyes are slightly round and round, the ears are small, the limbs are short, the back of the body is brown, and the ventral surface is grayish brown. The otter has many caves, rests during the day, and comes out at night. In addition to the mating period, it usually lives alone. It is good at swimming and diving. The auditory, visual and olfactory are sharp, the food is more mixed, and it can be mated all year round. -5 Aberdeen, mainly inhabited by rivers and lakes, especially likes to live in the forested rivers and rivers on both sides of the river. The distribution is very wide, and it is traced in Asia, Europe and Africa.
The body of the leeches is long and dense, and the back of the body is brown, with a lustrous luster; the ventral coat is light and taupe. The base of the villi is grayish white, and the suede is brown. The leeches are multi-cube, but generally there is no fixed cave. The mother beasts when they are nurtured. The food of the otter is mainly fish. The fish are often taken out of the water and eaten. They also catch small birds, small beasts, frogs (
frog lapel pin
), shrimps, crabs and crustaceans, and sometimes eat some. Plant food.
Here the otter soft enamel pin have the special design, the otter reading a book, standing or sit, the book is so big nearly half of him. Otter pin made with gold metal, the soft enamel process filled white, brown, blue and yellow colors. He use his two small hands hold the book, reading sedulous. Cute cartoon design like
koala lapel pins
.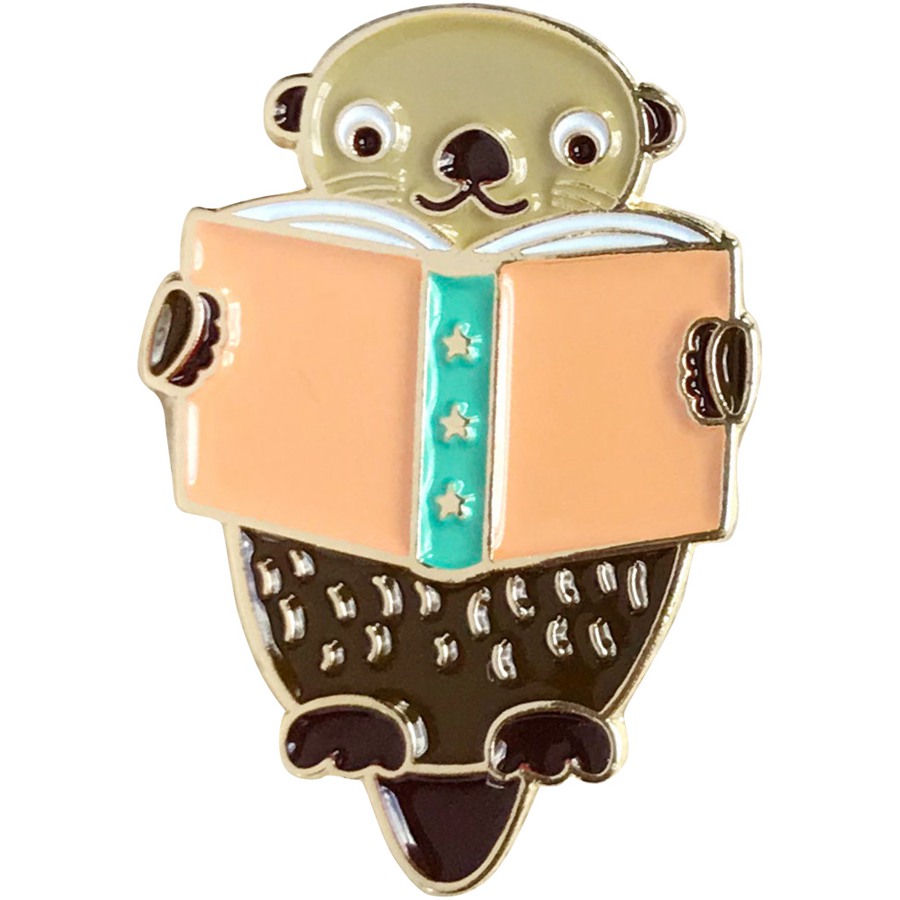 Here are the details:
1) Otter lapel pins
2) Iron/Bronze/Zinc alloy/
3) Size: 1.5" or custom size
4) Attachment: Rubbers or butterfly clutch
5) Production process: Die struck-gold polishing-soft enamel
6) Minimum order: No Minimum (No MOQ)
7) Sampling time: 7 days
8) Delivery time: 10-15 days for 100-5000pcs
9) Packaging: Each into a free poly bag
10)Payment Terms: PayPal,T/T or Western Union