Personalised is something that is not universal. On the basis of popularization, the need to add unique, alternative, and own traits is unique. Create a different effect. Sometimes referred to as customization, it refers to tailoring services or products to suit a particular individual, sometimes tied to a group of individuals. There are many organizations that increase customer satisfaction through personalization, improve online sales conversions, marketing effectiveness, brands, improve website metrics, and advertising. Personalised is a key element in social media and referral systems.
Personalization is a social psychology term. The so-called personalization means that people regard themselves as the whole world and think that everything in the world is more or less related to themselves. Unfortunately, these people often feel that they have no power or ability to control it.
This personalised lapel pins also called personalized lapel pins, it's a skateboard pins with a cartoon men with a knife. He wear a mask looks like a clown (
clown pins
). The four wheels are red and little flame on it. Black and white skateboard shoes, cool clothes, holes on pants. Black nickel metal with soft enamel process.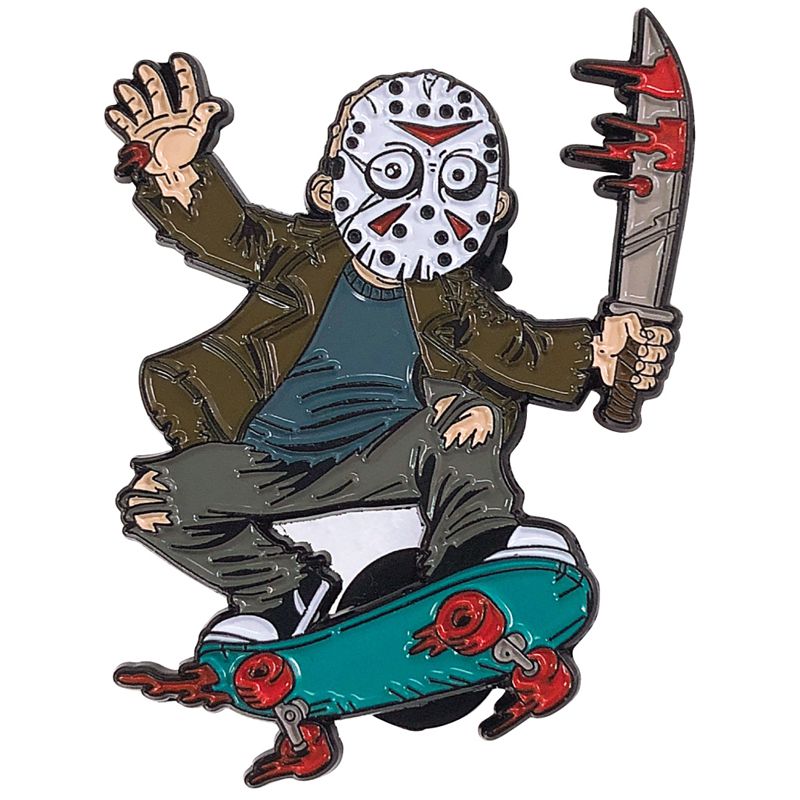 Here are the details:
1) Personalised lapel pins
2) Material: Zinc alloy
3) Size: 1.5" or custom size
4) Attachment: Rubbers or butterfly clutch
5) Production process: Die casting-polishing-black nickel-soft enamel
6) Minimum order: No Minimum (No MOQ)
7) Sampling time: 7 days
8) Delivery time: 10-15 days for 100-5000pcs
9) Packaging: Each into a free poly bag
10)Payment Terms: T/T Western Union PayPal