The parrot is a bird (
bird lapel pins
) with many feathers and beloved. Typical climbing birds, toe-shaped feet, suitable for grasping, strong and powerful cockles, can eat hard fruit. The feathers are bright and often used as pets. They are more appreciated and loved by people because of their beautiful feathers and the characteristics of good language skills. The largest of the parrots is the purple-blue macaw, which can grow up to 100 centimeters. The smallest is the blue-crowned macaque, which is only 12 centimeters long. Most parrots eat on the main tree or on the ground, plant fruits, seeds, nuts, berries, tender shoots, etc., and eat a small number of insects. Honey parrots are stapled with pollen, nectar and soft juicy fruits.
Parrots are distributed all over the world. Parrots are the most diverse species in Latin America and Oceania, and much less in Africa and Asia, but there are some well-known species in Africa, such as Grey Parrot, Couple Parrot, and Peony Parrot. The most famous of the Latin American parrots are the large macaws. Parrots in Oceania are more diverse than in Latin America.
This parrot lapel pins have the beautiful red brown, he has circle shape around the body. White mouth, standing on a yellow pole, cut out center interesting hole. You can hang it with a rope. Glitter filled in colors little, shinny all the parrot pins. Here are more pins can be fly:
dove lapel pins
and
dragon lapel pins
.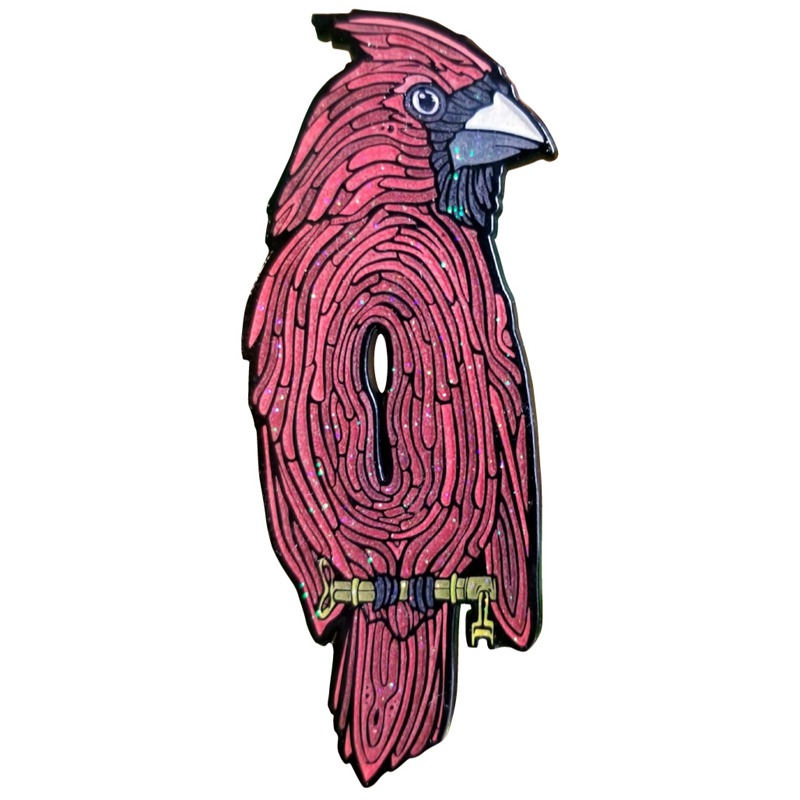 Here is the details:
1) Parrot lapel pins
2) Material: Zinc alloy
3) Size: 1.5" or custom size
4) Attachment: Rubbers or butterfly clutch
5) Production process: Die struck-polishing-black metal-soft enamel
6) Minimum order: No Minimum (No MOQ)
7) Sampling time: 7 days
8) Delivery time: 10-15 days for 100-5000pcs
9) Packaging: Each into a free poly bag
10)Payment Terms: T/T Western Union PayPal