The orangutan is a primate, and the biggest difference from a monkey is that there is no tail and it can be taken by hand or foot. Very similar to humans, with human gene similarity of 96.4%. Activity habits usually do not use voice communication. Usually, several individuals will be active in the same area, but they do not interfere with each other. The average life expectancy is about 40 years, and the average height is about 171~180 cm. The genus Orangutan is a very rare primate. The orangutans are called the most embarrassing mammals in the world. Orangutans, often associated with gorillas and chimpanzees, are often referred to as "the most direct relatives of humans."
The orangutan is the usual orangutan, the only big cockroach in Asia, only in the steamy jungle of Borneo and Sumatra. Among the primates, the two species of the orangutan are prominent in many respects. They are the world's largest arboreal and the slowest-growing mammal. A closer look reveals that when other animals are present, especially when hostile animals are present, the gorillas will most likely have a chest-thrust.
This orangutan lapel pins have the brown color not red hair. He has three eyes, two normal eyes and one blue one in center. Two hands hold a stone like a diamond, so big and orangutan is so happy. Claw have yellow and white colors. Orangutan is a big animal, here are
gold lion pins
and
giraffe pins
.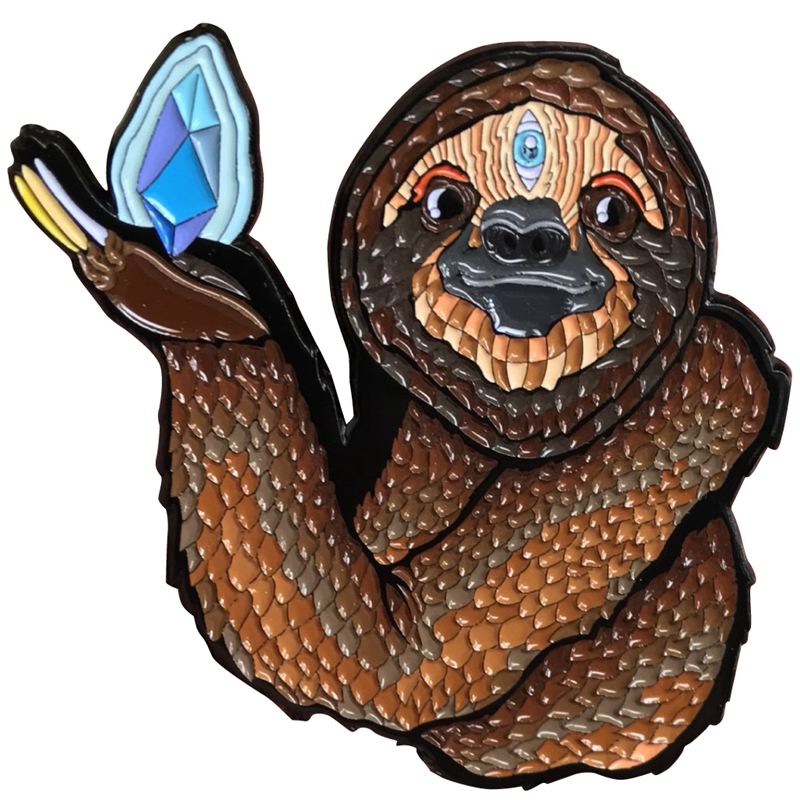 Here is the details:
1) Orangutan lapel pins
2) Material: Zinc alloy
3) Size: 1.5" or custom size
4) Attachment: Rubbers or butterfly clutch
5) Production process: Die struck-polishing-black metal-soft enamel
6) Minimum order: No Minimum (No MOQ)
7) Sampling time: 7 days
8) Delivery time: 10-15 days for 100-5000pcs
9) Packaging: Each into a free poly bag
10)Payment Terms: T/T Western Union PayPal