Dragon is a legendary creature in ancient Western times. It appears in various literatures, works of art, as well as in architecture and monuments. The legendary dragon has powerful power and magical abilities. However, there are many prototype-based variants. The earliest origin of the dragon was a symbol of strength and sacredness in the culture of certain ethnic groups in Western Europe, but in the Christian culture it was described as synonymous with evil and demons.
The dragon is usually described as having a body similar to a cougar, two giant bat wings or wings, four legs, and a head that resembles a horse. The tail is long and sturdy, with thorns at the ends and possibly barbs. The ends of each leg are huge claws, similar to carnivorous birds. The dragon has several rows of canines, often with backs. In the late to modern times, this creature usually spurts or poisons, or has venom. Have powerful power and magic ability.
Nowadays, the Western view of the dragon has long since departed from absolute evil and fierce beasts, and more is a neutral creature with power. Although Christian culture is still the mainstream of Western culture, Western courses have "religion", and "Dragons" still have a large number of lovers.
The dragon lapel pins seems breathe out fires, flying in the sky and the big purple wing expanding, the yellow abdomen showed. It's a difficult motion, the orange fire and the orange whiskers, the glitter (
glitter lapel pins
) spread the whole pins except the yellow back. More animal pins:
pig lapel pins
and
brid lapel pins
.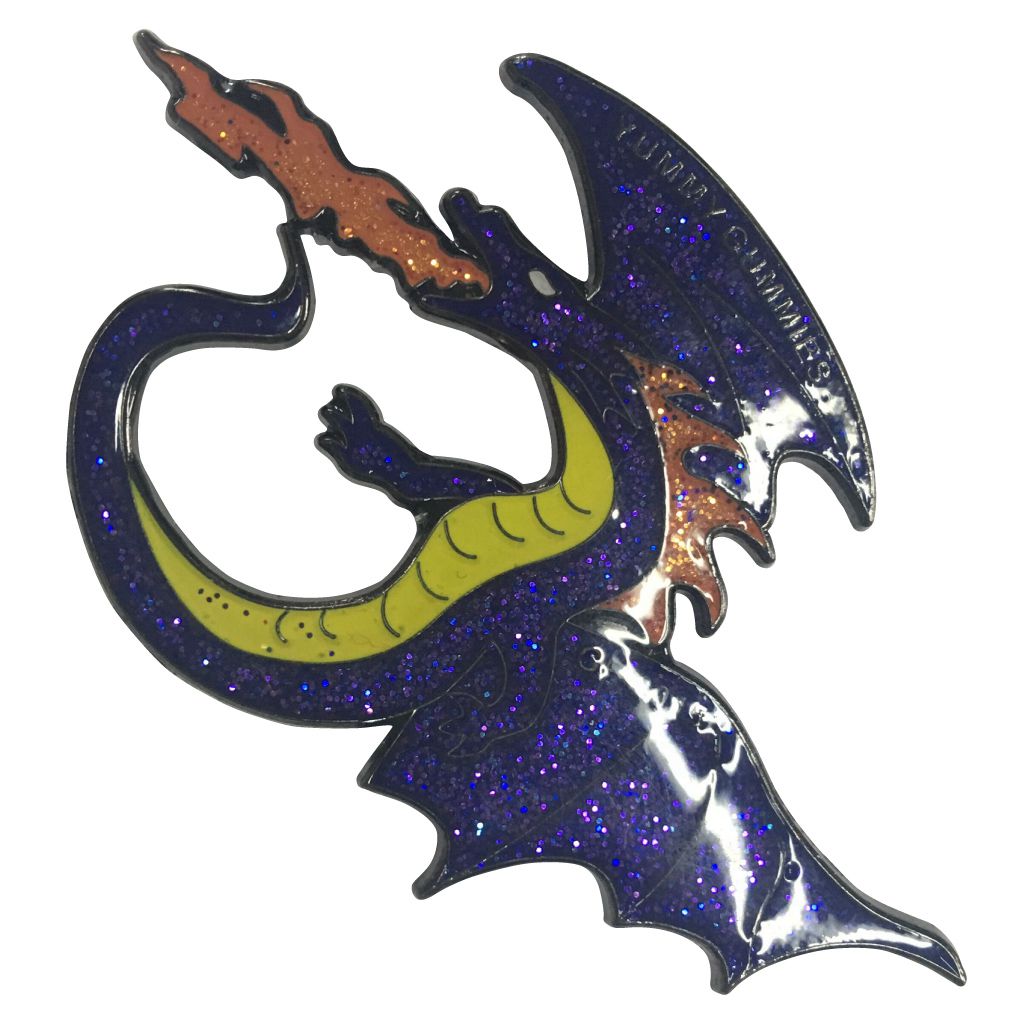 Here is the details:
1) Dragon lapel pins
2) Material: Zinc alloy
3) Size: 1.5" or custom size
4) Attachment: Butterfly clutch or rubbers (black,yellow or red)
5) Production process: Die casting-polishing-black nickel-soft enamel-glitter
6) Minimum order: No Minimum (No MOQ)
7) Sampling time: 7 days
8) Delivery time: 10-15 days for 100-5000pcs
9) Packaging: Each into a free poly bag
10)Payment Terms: T/T Western Union Paypal