Designers are a general term for people who design things. It is usually a job that creates or provides creativity in a particular area of ​​specialization, a person who combines art and business. These people usually use painting or other various forms of visual communication to express their work or work.
Designed into graphic design, space design, industrial design, jewelry design, game design, furniture design, architectural design, interior design, landscape design, fashion design, web design, system design, theater design, animation design, brand design, design 3D designers, magazine cover designers, packaging designers, image designers and other fields. It is certain that no designer in the world will not draw, "picture is the language of the designer", and this is not to be said. Although there are other methods of expressing design (such as computers), paper-and-pencil painting is still the easiest, direct, and fast method. In fact, although computers and models can be used to express ideas more comprehensively, most of the most important imagination and scrutiny processes are carried out through simple paper and pen.
Now more and more designers are design the lapel pins, their pins are graphic sense, bright and beautiful. It's popular for many collector or pins who loved. So many designers are have a website or online store, selling the pins, patches, keychains or coins. We are the
pins manufacturer
making them. This designer lapel pin is the pot with a mouse (
mouse pins
) in it. He standing out of the spot, so cute clothes and face. A big flower on the spot.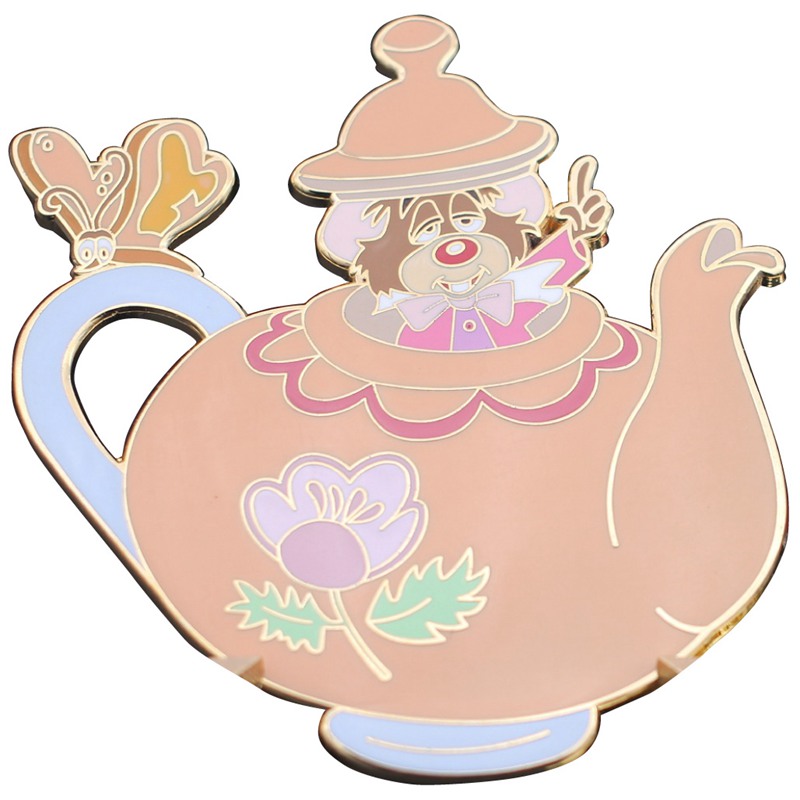 Here is the details:
1) Designer lapel pins
2) Material:Zinc alloy
3) Size: 1.5" or custom size
4) Attachment: Rubbers or butterfly clutch
5) Production process: Die casting-polishing-hard enamel-gold plated
6) Minimum order: No Minimum (No MOQ)
7) Sampling time: 7 days
8) Delivery time: 10-15 days for 100-5000pcs
9) Packaging: Each into a free poly bag
10)Payment Terms: T/T Western Union PayPal