Cloisonné is a composite handicraft obtained by applying a pulverized enamel glaze to a
surface of a metal product produced by a metal working process and drying, firing, and the like. Among them, the filigree enamel is commonly known as "cloisonne". In the mid-15th century, the products of the Ming Dynasty were especially famous, so it is called cloisonne. In the Qing Dynasty, Western enamel were introduced to China from Guangzhou. The GuangZhou produced are commonly known as "Guang Enamel". They are the tributes of the royal. The most famous ones are paintings enamel, the production center of carve cloisonné is also in Guangzhou, and the most famous transparent cloisonné are also in Guangzhou.
Now the traditional cloisonné nearly were lost, modern cloisonné technology are different than before. More advanced machines replace manuals, have fewer mistakes, higher accuracy, and have a lower scrappage. The normal cloisonné are not the same technology as before, it's more quick and cheaper. Used the copper material stamping, and then the enamel color glaze is filled in the pattern and fired. Then water polishing, plating in to the hard enamel products.
This hard enamel
printing pins
are making with zinc alloy, nickel silver plating, top is a fire design, just two flames with yellow hard enamel and rainbow glitter. Rectangle is the base, green color with white words printing:"Firestarter GSCSNJ". Words can be printing directly on enamel, better if smooth
hard enamel pins
.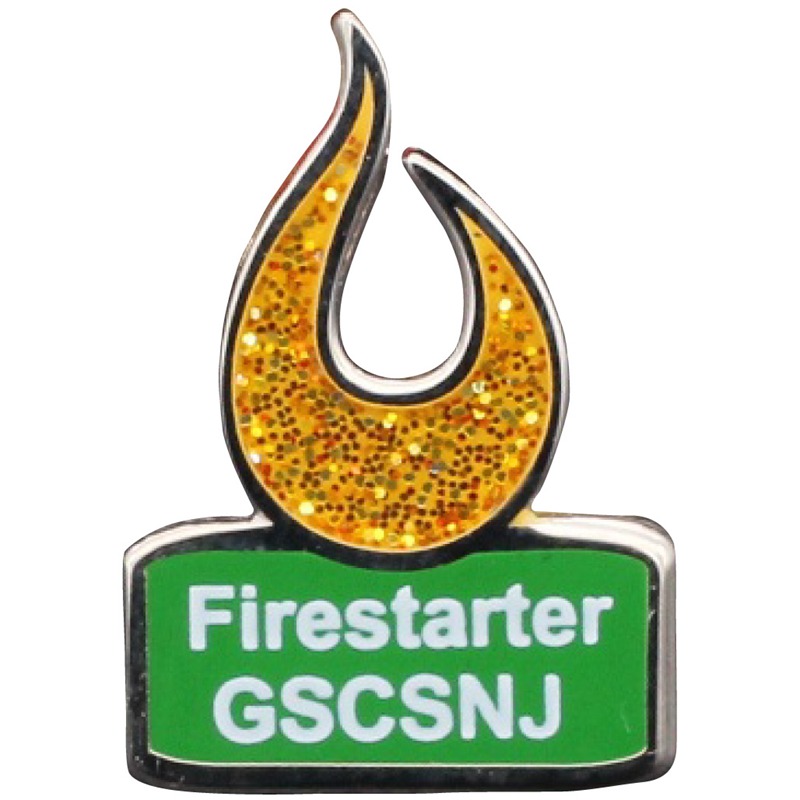 Here are the details:
1) Hard enamel printing pins
2) Material: Zinc alloy
3) Size: 1.25" or custom size
4) Attachment: Rubbers or butterfly clutch
5) Production process: Die struck-polishing-gold plated-transparent enamel
6) Minimum order: No Minimum (No MOQ)
7) Sampling time: 7 days
8) Delivery time: 10-15 days for 100-5000pcs
9) Packaging: Each into a free poly bag
10)Payment Terms: T/T Western Union PayPal