Gold is a chemical element gold (element symbol Au) of the elementary substance, is a soft, golden yellow, corrosion-resistant precious metals. Gold is one of the more rare, more precious and extremely valued metals. International general gold is in ounces as a unit, is a very important metal. Not only for the special reserves of reserves and investment, but also jewelry industry, electronics industry, modern communications, aerospace and other sectors of the important materials.
Gold lapel pins
here is not made with gold metal, but gold plating.
Star can from the sky, it's more clear when at night. The sky glowing celestial bodies in the sky, thin and small flashing. Stars refer to the stars in the cosmic visible universe. The energy of the stars inside the activities of the stars become bad.
So star is so shinny and mysterious, they are so far from us and can not arrived in our life may be. Seeing them is the best for us. One telescope is needed when you observe star. When gold meet star it's gold star, here is the gold star lapel pins: not regular
five star pins
, it's eight sides star, one circle with black lines center. Each triangle are many beautiful lines on it. Words center is not English, looks like Arabic. Here is the
gold lions pins
.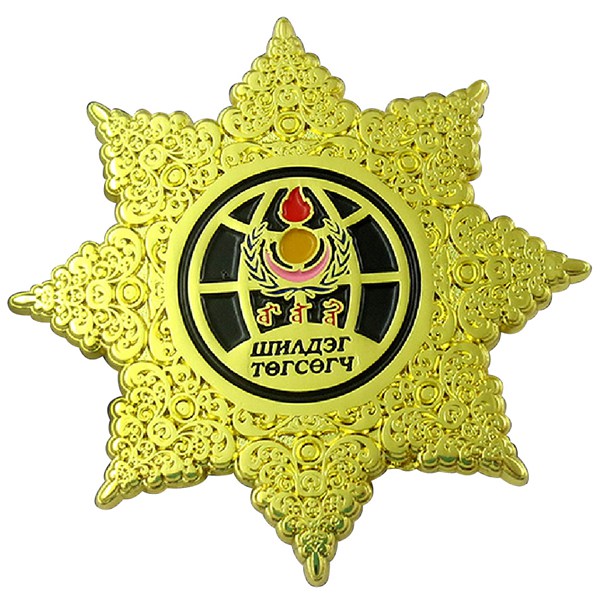 Below is the details:
1) Gold star lapel pins
2) Material: Iron/Bronze/zinc alloy
3) Size: 1.5" or custom size
4) Attachment: Butterfly clutch or rubbers
5) Production process: Die stamping-gold plating-soft enamel
6) Minimum order: No MOQ
7) Sampling time: 7 days
8) Delivery time: 10-15 days for 100-5000pcs
9) Packaging: Each into a free poly bag
10)Payment Terms: T/T, Western Union, Paypal