The flamingo is about 80-160 cm high and weighs 2.5-3.5 kg. The mouth is short and thick, the neck is long and curved, the feet are extremely long and bare, and the tail is short; the body feathers are white and rosy, and the feathers are black and very beautiful. It inhabits the waters of warm tropical salt lakes and involves shoals. It feeds on shrimps, crickets, insects and algae. When you are eating, the head is dip down, the mouth is reversed, the sex is sturdy, and the group is happy. The mud is made into a high pier for the nest, and the nest is in the water, about 0.5 meters high. 1-2 eggs per litter. The egg shell is thick and blue-green. The incubation period is about 1 month. Because of the bright colors of the feathers, they were fed as ornamental birds.
Flamingos are distributed along the Mediterranean coast, east to northwest India, south to Africa, also to the West Indies; small flamingos in eastern Africa, the Persian Gulf and northwestern India; Caribbean Red Dragonfly, Chilean Red Dragonfly, Andean The distribution of red dragonfly and Peruvian red dragonfly is limited to South America. Among the colorful and beautiful nature, there is a kind of bird that is unique. It can deserve to be crowned with a big crown full of gemstone pearls. They are flamingos that are as elegant and charming as a lady.
Flamingo lapel pins belongs to the
birds pins
, flamingo pins have the charming posture, standing one foot and the other foot little bend. Looking forward and bent the neck, silver around metal lines with light pink color. Black eyes with yellow mouth. Here is the
owl lapel pins
.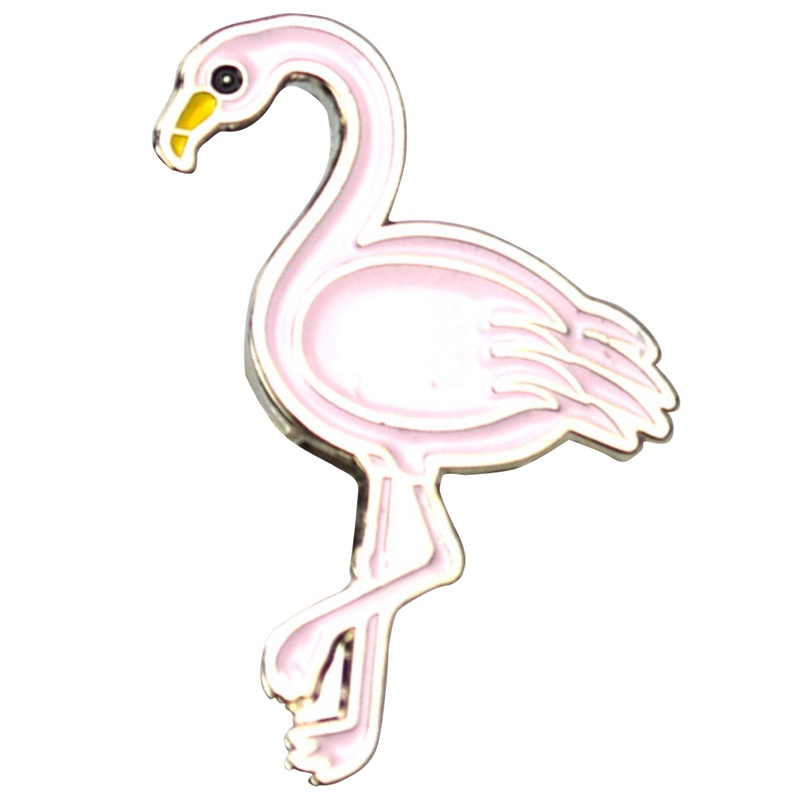 Here is the details:
1) Flamingo lapel pins
2) Material: Iron/bronze/zinc alloy
3) Size: 1.25" or custom size
4) Attachment: Butterfly clutch or rubbers (black,yellow or red)
5) Production process: Die struck-polishing-silver plating-soft enamel
6) Minimum order: No Minimum (No MOQ)
7) Sampling time: 7 days
8) Delivery time: 10-15 days for 100-5000pcs
9) Packaging: Each into a free poly bag
10)Payment Terms: T/T Western Union PayPal