Grey Heron is a very common water bird in wetlands. Large waterside birds have thin heads, necks, feet, and beaks, making them thin. The upper body is covered with pale gray feathers from back to tail; the tail feathers are dark gray; the shoulders have long pointed and drooping pale gray feathers, and the ends of the feathers are scattered, white or nearly white. Grey Heron distributed in Africa, Madagascar, and Eurasia. The island travels east to the Far East Coast and Sakhalin Island and Japan, and south to North Korea, Mongolia, Iraq, Iran, India, China, and some countries in the Indo-China Peninsula.
Grey Heron inhabits the shores of rivers, streams, lakes, ponds, coasts and other waters and their shallow waters. It is also found in swamps, paddy fields, mountains, forests and plains. It mainly feeds on animal foods such as small fishes (
fish lapel pins
), loach, shrimps, laziness, dragonfly larvae, lizards, frogs and insects.
The Grey Heron lapel pins have no colors in, just the metal. So 3D design with details is very beautiful. All pins are engraved on the mold perfect, so the pins have the deep area, you can touch it as the real one. Plating with antique nickel, will be a antique color for this pin. Polishing well when producing.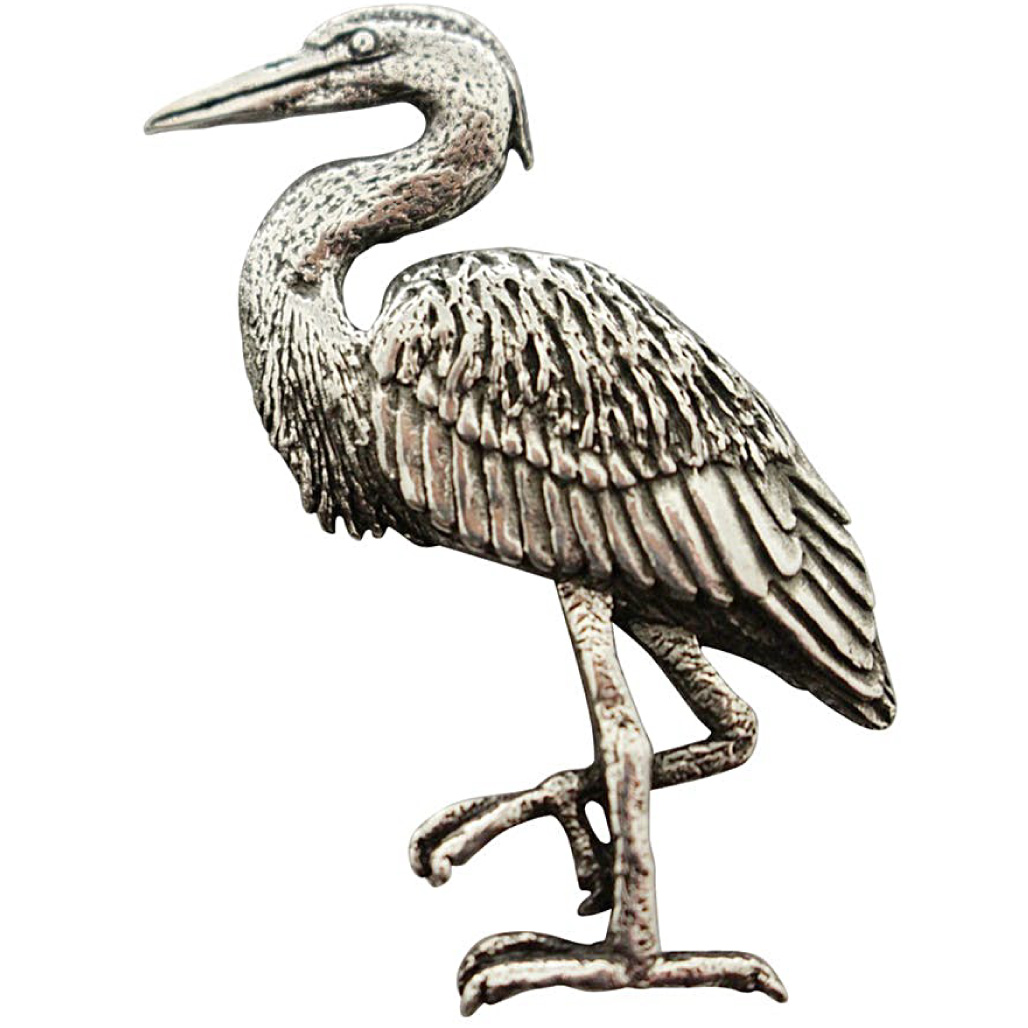 Here are the details:
1) Grey Heron lapel pins
2) Zinc alloy/pewter alloy
3) Size: 1.5" or custom size
4) Attachment: Rubbers or butterfly clutch
5) Production process: Die casting-polishing-plating
6) Minimum order: No Minimum (No MOQ)
7) Sampling time: 7 days
8) Delivery time: 10-15 days for 100-5000pcs
9) Packaging: Each into a free poly bag
10)Payment Terms: PayPal,T/T or Western Union