Cheetah is an animal of the genus Cheetah. Cheetahs have black spots all over their bodies. There is a black streak from the corner of the mouth to the corner of the eye, and a black ring at the end of the tail; the hair on the back of the neck is relatively long, like a short mane, and the body is slender, with long legs and a small head. Inhabit temperate, tropical grasslands, deserts and savanna with sparse trees. Cheetahs are carnivores and the main food is various antelopes. They only kill one prey at a time and run very fast. The life of wild cheetahs is generally 15 years, mainly in Africa and other places.
Cheetah is the fastest animal running on land in the world, and it can reach 115-120 kilometers per hour. Cheetahs are carnivores, and their prey is mainly small and medium-sized ungulates, including Thomson's gazelle, impala, and small wildebeest. They also attack zebras when food is scarce. In addition, ostriches are also his prey.
This cheetah lapel pins have the running shape, two front foot one by one, the backs two only have one. There are no colors on this cheetah lapel pin. All metal are polished well, looks like very smooth, it is 3D design like the
lion lapel pins
and
eagle pins
. The body little round recessed metal are cheetah spot. It's so beautiful and charming color with cheetah. Also we can making enamel pins with cheetah.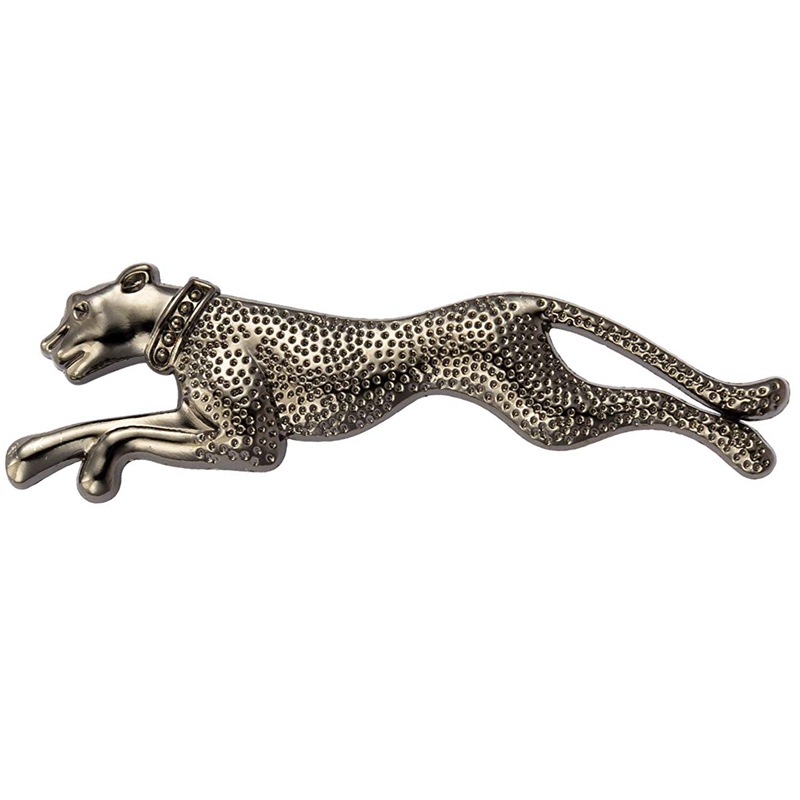 Here are the details:
1) Cheetah lapel pins
2) Zinc alloy/pewter alloy
3) Size: 1.5" or custom size
4) Attachment: Rubbers or butterfly clutch
5) Production process: Die casting-polishing-nickel silver plating
6) Minimum order: No Minimum (No MOQ)
7) Sampling time: 7 days
8) Delivery time: 10-15 days for 100-5000pcs
9) Packaging: Each into a free poly bag
10)Payment Terms: PayPal,T/T or Western Union