Airplane refers to a vehicle with one or more engines that produce forward thrust or tension, which is lifted by the fixed wing of the fuselage and airborne aircraft flying in the atmosphere. The aircraft is the most common type of fixed-wing aircraft. According to its use of the engine type can be divided into jet aircraft and propeller aircraft.
The plane was one of the most important inventions of the early twentieth century, invented by the American Wright brothers. Their flight on December 17, 1903, as the "first sustained airpower for aircraft that was heavier than air, was recognized by the International Airways Federation (FAI), and in the same year they founded the" Wright Aircraft Company " The Since the invention of the aircraft, the aircraft has become an indispensable modern civilization transport. It profoundly changed and influenced people's lives, opened people to conquer blue sky history.
According to ICAO statistics, the average number of deaths per million passenger kilometers of civil aviation is 0.4, which is one and a few percent of the number of deaths in ordinary modes of transport. It is a safer way of transport than train. According to the type of landing gear device can be divided into land aircraft, seaplane and amphibious aircraft.
The airplane lapel pins are similar as the
fighter plane lapel pins
, this is not the warplane, but normal plane which transfer goods or people. Long part ahead like a guided missile, back tail likes a fish, center also a cut out area. So we can used it like a pendant or
keychain
. Both sides are the lines with seats.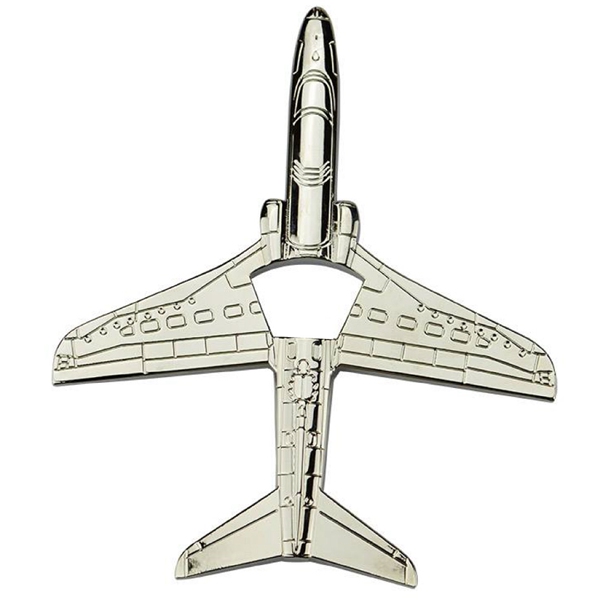 Below is the details:
1) Airplane lapel pins
2) Material: Zinc alloy/pewter alloy
3) Size: 1.25" or custom size
4) Attachment: Butterfly clutch or rubbers
5) Production process: Die casting-polishing-silver plating
6) Minimum order: No Minimum can be small quantity
7) Sampling time: 7 days
8) Delivery time: 10-15 days for 100-5000pcs
9) Packaging: Each into a free poly bag
10)Payment Terms: T/T, Western Union, Paypal