Kangaroos are any marsupials belonging to the kangaroo, mainly distributed in parts of Australia and Papua New Guinea. Some of them are unique to Australia. Different species of kangaroos live in Australia's diverse natural environments, from cool climate rainforests to desert plains to tropical regions. The kangaroo is the highest and farthest mammal.
Kangaroos are herbivores, eat a variety of plants, and some also eat fungi. Most of them are active at night, but some are active in the morning or evening. Kangaroos don't walk, they just jump. Kangaroos are animals that live at night, usually only a few hours after the sun goes down, and return to the nest shortly after the sun comes out.
The mother kangaroo has two uterus, the little puppies in the right uterus have just been born, and the left uterus is pregnant with a small embryo. The kangaroo grew up and the embryo began to develop after leaving the pouch. Wait until about 40 days, and then give birth in the same way. In this way, the uterus turns pregnant, and if the external conditions are appropriate, the kangaroo mother will continue to breed.
The kangaroo lapel pins have the nice 3D design, the mother standing looking forward. The baby in his bag, the ear, hair are lines nice. It's pewter material made, antique bronze plating. The material injected in the mold, then polishing front and edge. Here is the
lion pins
.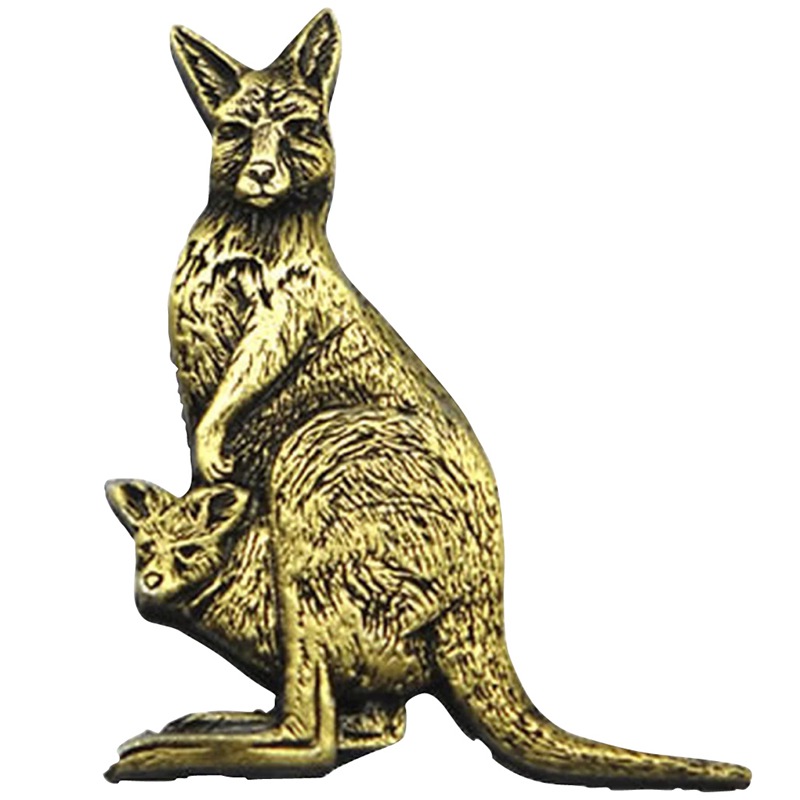 Here are the details:
1) Kangaroo lapel pins
2) Zinc alloy/Pewter alloy
3) Size: 1.5" or custom size
4) Attachment: Rubbers or butterfly clutch
5) Production process: Die struck-polishing-antique brozne
6) Minimum order: No Minimum (No MOQ)
7) Sampling time: 7 days
8) Delivery time: 10-15 days for 100-5000pcs
9) Packaging: Each into a free poly bag
10)Payment Terms: PayPal,T/T or Western Union