Deer (
deer lapel pins
) head has a good meaning in the East and West. Because the deer itself has the meaning of wealth and auspiciousness, it also symbolizes the pursuit and yearning of the owner. If the deer head is hung in the living room, it means the owner's longing for and pursuit of a good life, and this is also a symbol of identity. It is best to hang above our line of sight, which means high officials and great friends.
Deer head elements are added to the home for decoration, which originated in Europe. At that time, the movement of the door hunting was more popular, and the deer head was cut and hung in the castle or the living room to show his bravery and hunting skills. Therefore, the living room hanging deer head is a manifestation of identity to a certain extent. The deer is very docile, and the antlers at home can make a living in the family, which is conducive to the role of wealth gathering within the family.
This deer head lapel pins have the different two antler, left one is more round. The ear, mouth, eyes and nose are clearly. The whole pin have the antique silver plating, seems years ago, 3D design with details like hair are made. You can see more 3D design at
dota lapel pins
.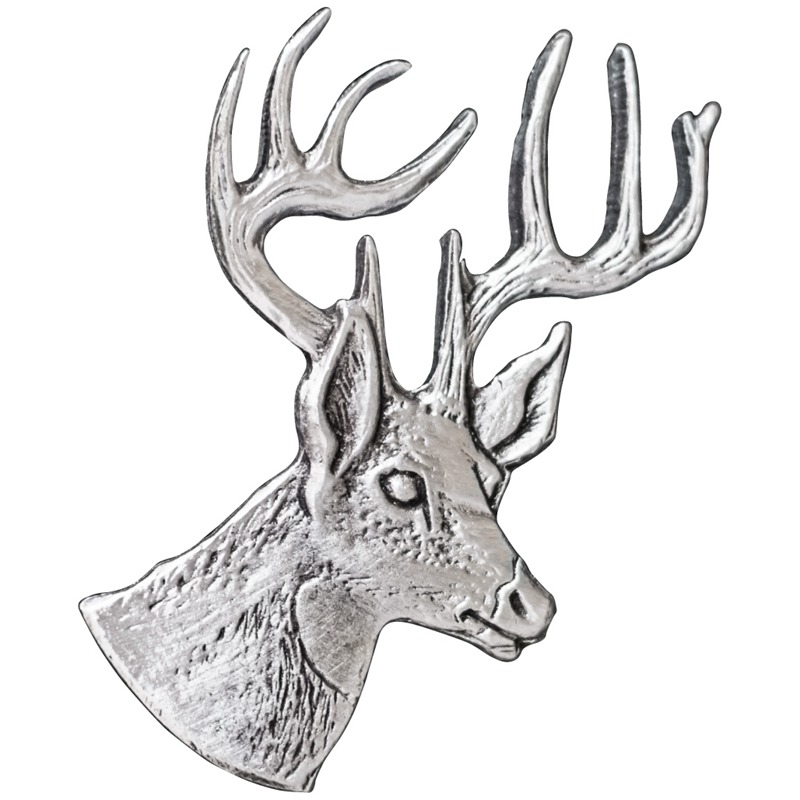 Here are the details:
1) Deer lapel pins
2) Material: Zinc alloy/pewter alloy
3) Size: 1.5" or custom size
4) Attachment: Rubbers or butterfly clutch
5) Production process: Die casting-polishing-antique silver plating
6) Minimum order: No Minimum (No MOQ)
7) Sampling time: 7 days
8) Delivery time: 10-15 days for 100-5000pcs
9) Packaging: Each into a free poly bag
10)Payment Terms: PayPal,T/T or Western Union