The lynx belongs to the family of cats (
cat lapel pins
). It has a cat-like shape but much larger than cat. It has a big body, a very short tail, and long and robust limbs. Ear tips have black towering tufts. Cheeks with drooping hairs. The upper body is light brown, khaki brown, light gray brown or hemp brown, or grayish white with occasional light brown tones; the ventral surface is light white, yellowish white, or sand yellow. The tail is black. Lynx is a cold-loving animal and is basically a product of the northern temperate cold area. It lives in forest thickets, dense forests and mountain rocks.
Lynx like living alone, longer than climbing and swimming, strong hunger resistance, can sit in a place for a few days, not afraid of the cold, feed on rodents, hares, etc. Lynx also hunts many objects, including various squirrels, Wild birds, lemmings, marmots and thunderbirds, quails, wild pigeons, and magpies can sometimes attack cubs of musk deer, mule, and deer, as well as domestic animals such as pigs and lambs. Nests are mostly built in rock gaps or tree holes. 2-4 per child. Widely distributed in Europe and northern Asia. Lynx is the national animal of Romania (
Romania flag pins
).
This lynx lapel pin have detailed face, ear, eyes, nose and jaw. Have the long ear and jaw, the cat looking. It's a cat if the first looking, he stay there quietly, waiting his prey. The 3D design have many pins like
kangaroo pins
.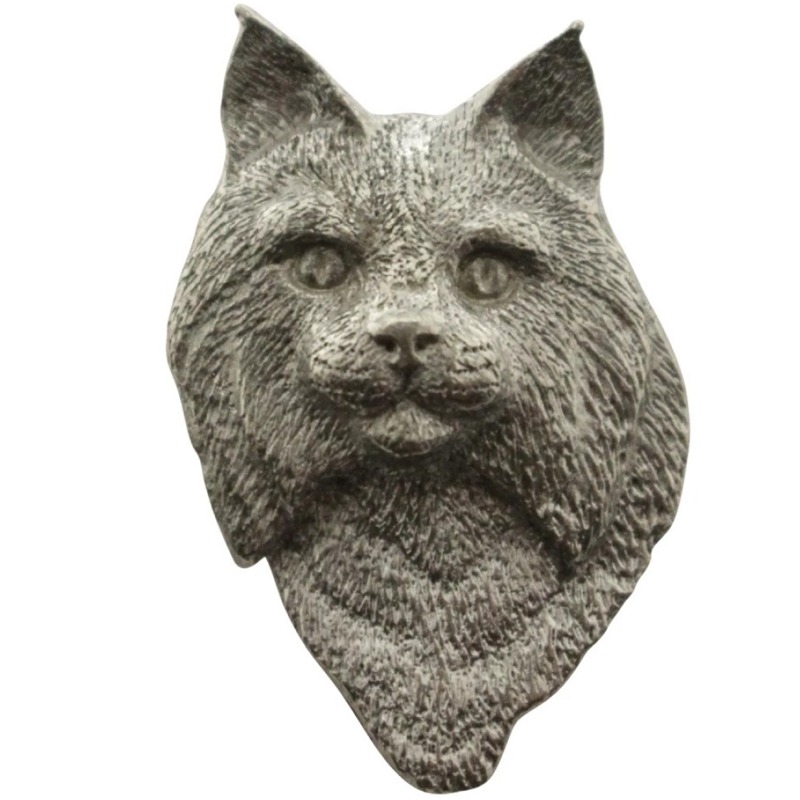 Here are the details:
1) Lynx lapel pins
2) Zinc alloy/Pewter alloy
3) Size: 1.5" or custom size
4) Attachment: Rubbers or butterfly clutch
5) Production process: Die casting-polishing-antique silver plating
6) Minimum order: No Minimum (No MOQ)
7) Sampling time: 7 days
8) Delivery time: 10-15 days for 100-5000pcs
9) Packaging: Each into a free poly bag
10)Payment Terms: PayPal,T/T or Western Union