Hawksbill is a marine animal of the family Turtles. Generally, it is about 0.6 meters long, and the largest can reach 1.6 meters. There are two pairs of forehead scales on the top of the head, and the carapace shields are arranged in a tile-like pattern; the horny plates on the back are arranged in a tile-like pattern, and the surface is smooth with brown and light yellow patterns. The limbs are fin-footed. Forelimbs have 2 claws. The tail is short and usually does not reveal the outside of the nail.
The main living areas are shallow water lagoons and coral reef areas. Many caves and deep valleys in the coral reefs provide it with a place to rest. The main food of the tortoiseshell, sponges, also lives in the coral reefs. Hawksbill turtle is the only turtle that can digest glass. Hawksbill food also includes invertebrates such as jellyfish, sea anemones, shrimp, crabs and shellfish, as well as fish and seaweed. However, excessive fishing has made hawksbill an endangered species. There is no killing without trading. You should boycott hawksbill and other turtle products.
The hawksbill lapel pin have the details, many of them are vivid, the shell have the deep groov and little radian 3D design like
lion lapel pins
and
eagle lapel pins
. With all the hawksbill lapel pins 3D shape, not flat soft or hard enamel pin. It's engraved on the mold but opposite one. Plating with antique silver, looks like old and nature. Polishing well on surface and edge.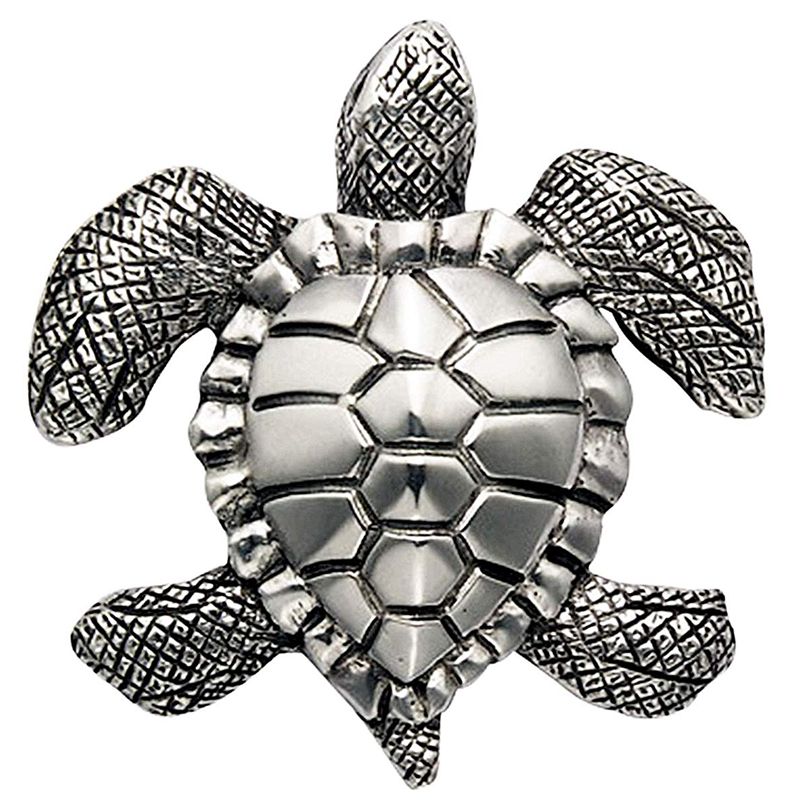 Here are the details:
1) Hawksbill lapel pins
2) Zinc alloy/pewter alloy
3) Size: 1.5" or custom size
4) Attachment: Rubbers or butterfly clutch
5) Production process: Die casting-polishing-antique silver plating
6) Minimum order: No Minimum (No MOQ)
7) Sampling time: 7 days
8) Delivery time: 10-15 days for 100-5000pcs
9) Packaging: Each into a free poly bag
10)Payment Terms: PayPal,T/T or Western Union