In a plane, a moving point to a certain point as a center, a certain length of the distance of a closed circle formed by the closed curve is called a circle in the same plane, the distance from the fixed point is equal to the set of fixed-length point called the circle. The standard equation for a circle is (x - a) ² + (y - b) ² = r ². Where (a, b) is the center of the circle and r is the radius.
Circle is a geometry. By definition, a circle is usually drawn with a compass. The circle with the circle diameter, radius length is always the same, the circle has numerous radii and countless diameter. The circle is an axisymmetric, center-symmetrical figure. The axis of symmetry is the diameter of the line. At the same time, the circle is "infinity polygon", and "infinity" is just a concept. When the number of polygons edge more, its shape, circumference, area are closer to the circle.
About 6,000 years ago, Mesopotamia made the first wooden wheel in the world - a round wooden plate. About 4000 years ago, people fixed the round wooden plate under the wooden frame, which became the first car.
Very interesting and magic for round, here is the round lapel pins. It's the most used shape with pins or coins, so loved design and you will be see it everywhere in our life. The vehicle wheel on the road, the bole, the bottle... This round pins have three round connected each other. Top red and yellow and blue each side, different colors
conjoint area, center black where three circle joined.
Here are similar pins close to round:
lapel pins no minimum
also the three round design,
Christian lapel pins
also hard enamel with silver plating and star
vote lapel pins
is round too.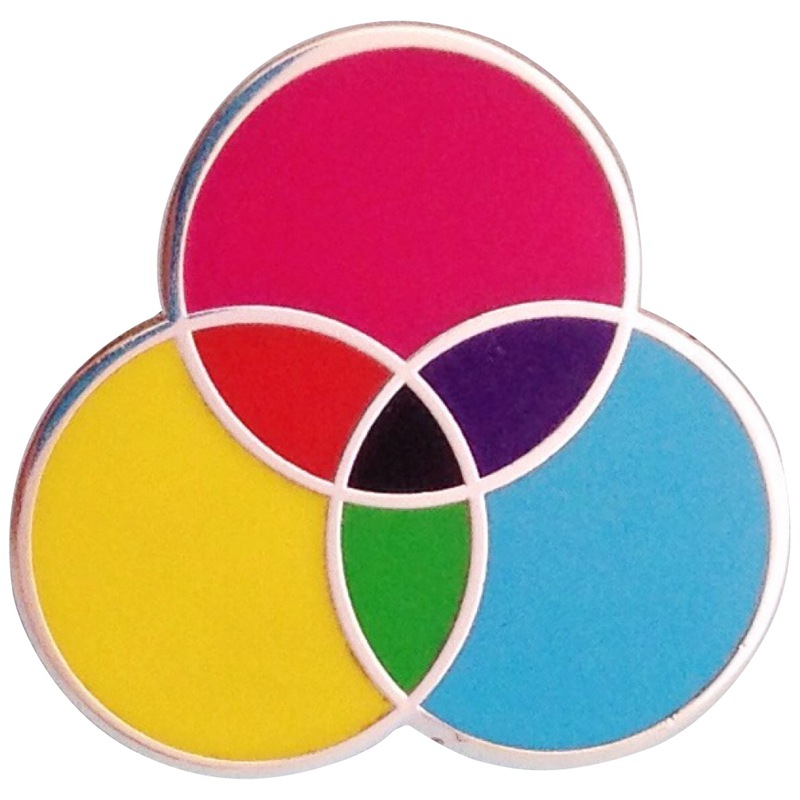 Below is the details:
1) Round lapel pins
2) Material: Iron/bronze
3) Size: 1.25" or custom size
4) Attachment: Butterfly clutch or rubbers
5) Production process: Die struck-polishing-hard enamel-silver plating
6) Minimum order: No Minimum (No MOQ)
7) Sampling time: 7 days
8) Delivery time: 10-15 days for 100-5000pcs
9) Packaging: Each into a free poly bag
10)Payment Terms: T/T, Western Union, Paypal