Christianity is based on the new Old Testament of the Bible, belief in human original sin, I believe that Jesus is the Son of God and was crucified in order to cleanse the human original sin, the salvation of humanity monotheistic religions. The founder of Christianity, Jesus, was born in Bethlehem in Judea, his mother called Mary. Christian Greek meaning "the Christ". This name comes from the Bible, appeared in the New Testament three times in Antioch the followers of Jesus Christ was first called "Christians" gathered from the Church of Antioch, in accordance with the biblical record, chapeau, they are said for Christians. Fear of the Lord, pleasure and delight the mind, to give joy, happiness and longevity.
There are about 2-3 billions Christian all over the world, Bible is the foremost. And it has some small products about Christian. Such as Christian lapel pin, people will wear it when in important festival. It's more official and recognition with others. This one with the very good quality belong to
hard enamel pins
. The cross in the middle and around with red heart,and
religious lapel pin
with crosee too. Hard enamel color with blue, white and black. Round design with gold plating.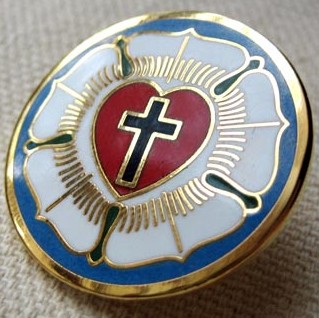 Below is the detailed specification:
1) Christian lapel pin
2) Material: Bronze
3) Size: 1 1/2" or custom size
4) Attachment: Butterfly clutch
5) Production process: Die struck-gold plating-hard enamel
6) Minimum order: No MOQ
7) Sampling time: 6 days
8) Delivery time: 7-10 days for 100-10000 pcs
9) Packaging: Each into a free OPP bag
10)Payment Terms: T/T, Western Union, Paypal