Recognition lapel pin is not a promotional lapel pin.Couldn't be very cheap or simples as button badge.There are varies of team/organization/unit/company etc.Who knows what you are?Except you wear a cloth which knowing as your logo or brand.Also,can be take a lapel pin.
Using logo of yourself in a class by oneself,and show your design or idea on the lapel pin.This will be attract others' eye and attention.Also,can be remember your name,your company.How's the brand happening?When everyone know you,you are the successful.So,why not producing your recognition lapel pins?Give your woker one memory,a small thing can be keep for a long time.
It can be made as iron,brass or zinc alloy.Shape and size are customized,and can be 2D/3D.Craftsmanship of stamping,soft enamel,hard enamel or printing.We are eager to making your recognition lapel pin in the near future. Here is the employee recognition lapel pins.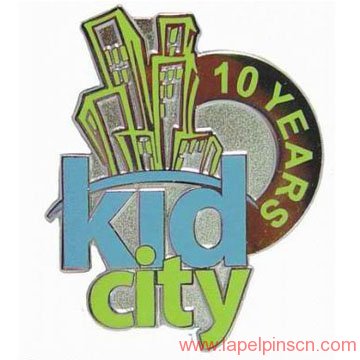 Below is the detailed information:
1) Recogniton lapel pin
2) Material: Zinc alloy/ iron/ bronze
3) Size:28 x 25mm or custom size

4) Plating color: Silver

5) Production process: Stamping/casting-polishing-soft enamel
6) Attachment:Butterfly Clutch

7) Minimum order: No MOQ

8) Sampling time: 8 days

9) Delivery time: 8-15 days for 100-5000pcs
10) Packaging: Each into a free OPP bag