Paper plane also called Autonomous aerodynamic physical model, is a toy plane made of paper. It is the most common form of origami manual in aviation and belongs to a branch of origami manual. Because it is the easiest type of origami paper, so loved by beginners and even masters.
Paper-making toys are believed to have originated in Greece (
Greece flag pins
) 2000 years ago, when kite was a popular entertainment. But not the same as paper planes.
The paper plane that dates back to the earliest years was made by the West in 1909. However, the most popular method of making is now made in 1930 by John K. Northrup, one of the founders of Lockheed. Northrop used a paper plane to do a mock test to find out what the real plane was flying.
The paper plane lapel pins simple design only black and white colors, same shape as the real one. Two big wings two sides, sharp head with black nickel plating. Here are more plane pins:
airplance lapel pins
,
fighter plane lapel pins
.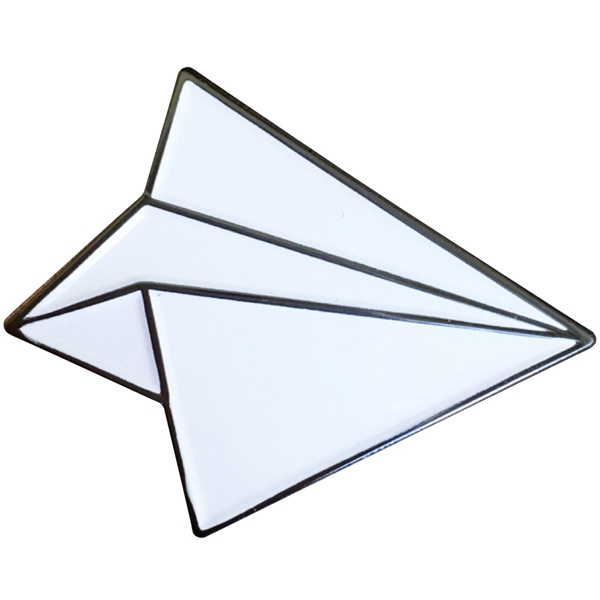 Below is the details:
1) Paper plane lapel pins
2) Material: Iron/bronze
3) Size: 1.25" or custom size
4) Attachment: Butterfly clutch or rubbers
5) Production process: Die struck-polishing-black nickel-soft enamel
6) Minimum order: No Minimum (No MOQ)
7) Sampling time: 7 days
8) Delivery time: 10-15 days for 100-5000pcs
9) Packaging: Each into a free poly bag
10)Payment Terms: T/T, Western Union, Paypal