A military is an organization authorized by its greater society to use lethal force, usually including use of weapons, in defending its country by combating actual or perceived threats.

With the military class and the emergence of national emergence, development and development, and with the class and the demise of the demise of the country. In different historical stages and different countries, the evolution of the armed forces is the same improvement of social productivity, economic and political system change, scientific and technological progress, the practice of war and military development of the theory closely linked to other factors.

Also,there are many kinds of auxiliary product with military. Eating,clothing,living or moving. Military lapel pin and military challenge coin are one of them.A very very little product. But it's famous too.Following the soldier whole army life.This military lapel pin is made of bronze,plating with gold.Color with soft enamel.Very shiny and nice.Welcome to make the army lapel pin, air force lapel pin and other unique lapel pin for you.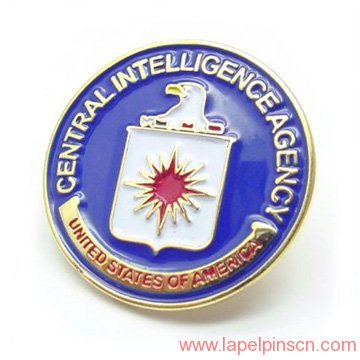 Below is the detailed information:
1) Military lapel pins
2) Material: Iron/bronze
3) Specifications: Diameter 18 or custom size
4) Plating color: Gold
5) Production process: Stamping-polishing-soft enamel
6) Attachment:Butterfly Clutch
7) Minimum order: No MOQ
8) Sampling time: 7 days
9) Delivery time: 7-10 days for 100-500 days
10) Packaging: Each into a free OPP bag