Doctors, take good knowledge of medical and health,Is called by professionals person who work in disease prevention and treatment. Because people think that the disease is due to the curse of the devil and God etc, in ancient times , so that the medical profession in the world have a great relationship with religion. In the Western "medicine" is a symbol of Greek mythology, Asklepios (Asklepios holding crutches image is WHO World Health Organization flag).
The social status of doctors have been improved in medieval Europe. Because it is related to human life arrived an important career as a specialized technical positions and given special status. But at that time in China due to the influence of Confucianism, the social status of a doctor with considerable clay carpenters, considered it to be degrading wrok.
American statewide have no universal license, all medical license system individual formulate by states. The doctor's license is a lifelong qualifications, however, there needs to be updated when new medical technology assessment. British doctor needs professional medical qualifications of the clinical department. German doctors have national examination with 4 hierarchy exists.
This cartoon doctor have the cute shape, especially the head the little short legs. Hang the echometer, little cute cap, two hands with green leaves, and the chemical formula. White clothes and others most are the green color. Zinc alloy die casting process can making so mall details and cut outs. Here are other cartoon pins:
Hard Rock cafe lapel pins
,
KFC lapel pins
and
Christmas lapel pins
.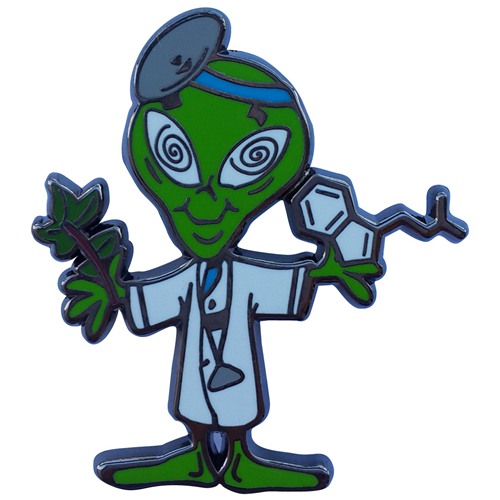 Below is the detailed specification:
1) Cartoon doctor pins
2) Material: Zinc alloy
3) Size: 1.5" or custom size
4) Attachment: Butterfly clutch / rubber backs
5) Production process: Die casting-plating-hard enamel
6) Minimum order: No MOQ
7) Sampling time: 7 days
8) Delivery time: 10-15 days for 1000-5000pcs
9) Packaging: Each into a free poly bag
10)Payment Terms: T/T, Western Union, Paypal