UFO refers to the unknown, unknown nature, floating and flying in the sky objects. UFO phenomenon can be generally divided into four categories: known natural phenomenon of false recognition, unknown natural phenomenon, unknown natural biological, the fourth category is obviously intelligent flight capability, the Air Force made public the high performance aircraft, Circular Disc Aerocraft, UFO and extraterrestrial aircraft can not be equated. It's not a plane (
plane lapel pins
) but more advanced.
Flying saucer refers to spacecraft from other planets. Beginning in the 1940s, the term UFO originated in the "Air Force Blue Book" of the U.S. Air Force. The first director of the plan was Captain Edward Rupel, who formally invented the term "UFO."
The most magic thing in the world, everyone are hope see the UFO, to see what is the Alien look like. The paper, radio, TV, internet are report all the time, but none are prove be 100% real. This is a perplex. Here the UFO lapel pins: oval design have the dark grey and light grey colors. Top is the blue cabin, it landing now. Ejected the green light, green are have glitter technology, here is the
glitter lapel pins
.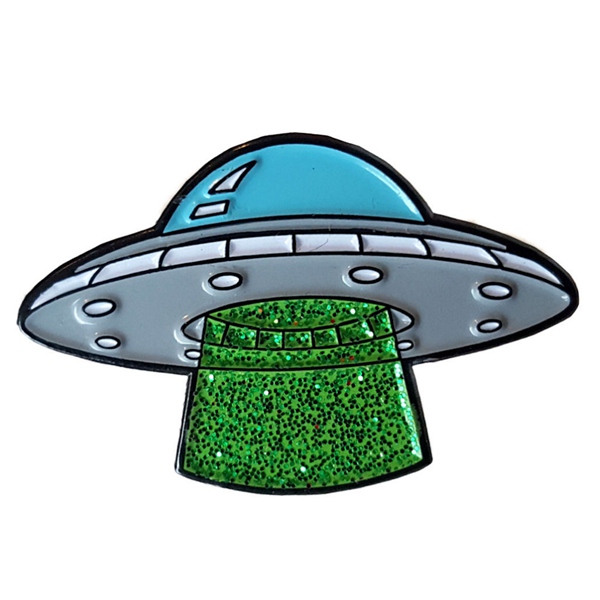 Below is the details:
1) UFO lapel pins
2) Material: Iron/bronze
3) Size: 1.25" or custom size
4) Attachment: Butterfly clutch or rubbers
5) Production process: Die struck-polishing-black metal-soft enamel
6) Minimum order: No Minimum (No MOQ)
7) Sampling time: 7 days
8) Delivery time: 10-15 days for 100-5000pcs
9) Packaging: Each into a free poly bag
10)Payment Terms: T/T, Western Union, Paypal