Albert.Einstein, March 14, 1879 - April 18, 1955, was born in Germany Württemberg Kingdom Ulm City, graduated from the University of Zurich, Jewish physicist, At the age of 76 years old.
Einstein was born in 1891 in Ulm, Germany, a Jewish family (parents are Jews), 1900 graduated from the Zurich Federal Institute of Technology, into the Swiss nationality. In 1905, by the University of Zurich Ph.D., Einstein proposed photon hypothesis, successfully explained the photoelectric effect, so won the 1921 Nobel Prize in Physics, the creation of special relativity. In 1915 founded the general theory of relativity.
Einstein establish the theoretical foundation for nuclear energy development, creating a new era of modern science and technology, is recognized as Galileo, Newton since the greatest physicist. December 26, 1999, Einstein was named "century great man" by the United States "Time magazine" .
Famous individuals: Imagination is more important than knowledge, Try not to become a man of success, but rather try to become a man of value. This Einstein lapel pins is the cartoon lapel pins, he have some white hair and eyebrow, think deeply with something and mouth to be closed. The lines for the head only, it's portray the expression. Einstein are happy everyday, so he must run into difficult things. Some human pins are:
hard rock cafe pins
,
cartoon doctor pins
.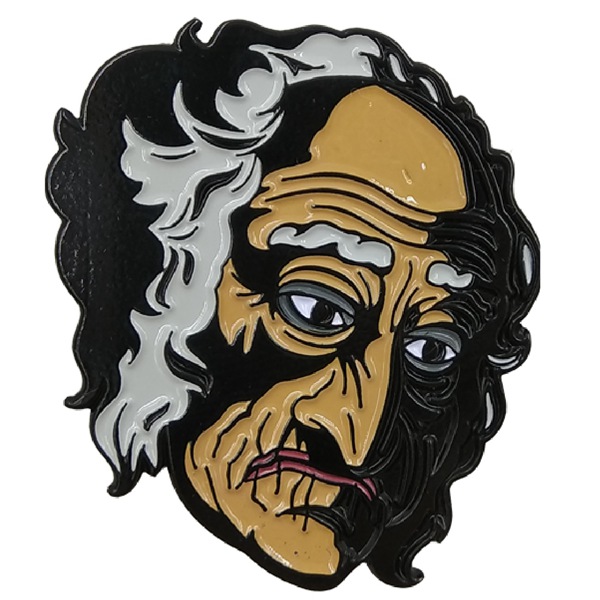 Below is the detailed specifications:
1) Einstein pins
2) Material: Iron/bronze
3) Size: 1.25" or custom size
4) Plating: Black metal
5) Production process: Die struck-plating-painting
6) Minimum order: No MOQ
8) Delivery time: 8-15 days for 100-10000pcs
9) Packaging: Each into a free poly bag
10)Payment Terms: T/T, Western Union, Paypal