The birth date of Pisces is February 19th-March 20th. The twelfth house of the zodiac constellation is located east of Aquarius and west of Aries. The ruling stars are Jupiter and Neptune. The representative color is sea blue.
The biggest feature: passionate
Constellation Properties: Water Elephant
Metal: Silver
Ruling stars: Jupiter, Neptune
Patron Saint: Poseidon
Yin positive: negative
Tripartite Palace: Change Palace
House in charge: the twelfth house
Lucky numbers: 5, 7, 8, 10
This is a romantic and fantasy person who is full of enthusiasm for life, but lacks the ability to adapt. Therefore, Pisces woman needs someone to protect it. Pisces women like others to arrange everything for themselves. Most of the women in this constellation are like naive girls, hoping to be the pearl of their husbands. Pisces is likely to become a model of noble ethics among men, or it may become an indifferent, obsessed or unbelievable person. This will depend on the environment and education and influence of Pisces.
The Pisces lapel pins is the hard enamel pin with white color filled, round shape with polishing edge well. Simple design with nice quality. Also the Pisces pins can be whole printing sticker, and epoxy on it to protect. The hard enamel process will be more good and expensive. The whole print sticker cheaper and also good. Any process are fine based on your idea or budget. Here are more zodiac lapel pins:
gemini lapel pins
and
Cancer pin
.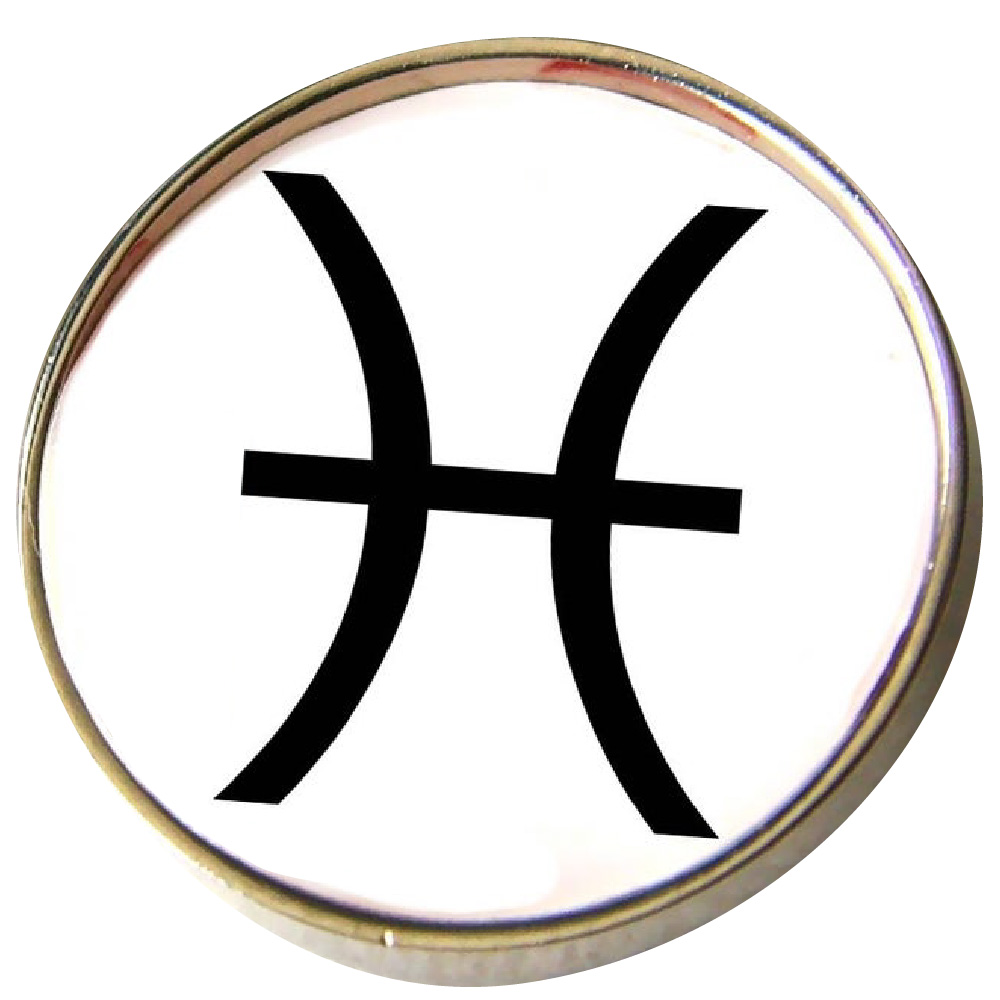 Here are the details:
1) Pisces lapel pins
2) Iron/Bronze/Copper/Zinc alloy
3) Size: 1.5" or custom size
4) Attachment: Rubbers or butterfly clutch
5) Production process: Die struck-polishing-hard enamel-nickel silver plating-printing
6) Minimum order: No Minimum (No MOQ)
7) Sampling time: 7 days
8) Delivery time: 10-15 days for 100-5000pcs
9) Packaging: Each into a free poly bag
10)Payment Terms: PayPal,T/T or Western Union