Cancer date of birth from June 22 to July 22. Cancer is located in the east of Gemini and west of Leo. It is the first constellation in summer. Cancer zodiac sign symbolizes two crab claws.
Birthday: June 22 ~ July 22
Generic: water sign
Guardian: Moon
Yin positive: negative
Tripartite Palace: Basic Palace
House in charge: the fourth house
In charge of the body: the uterus
Lucky number: 2
Lucky Flower: Lily
Lucky day: Monday
Cancer advantage
Value family harmony
Enthusiastic and helpful
Truth is not hypocrisy, words are necessary
Longer than memory, sharp in brain
Good comprehension and adaptability
Responsible and infatuated
Highly motivated and responsive
Integrity, sincerity and creativity
Cancer Disadvantages
Not direct speaking, soft heart
Passive due to sensitivity
Harsh and possessive
Suspicious by nature and emotionally difficult to please
Boring because of a serious attitude towards life
The Cancer lapel pins have the same design as
Aries lapel pin
, just the center printing logo changed Cancer instead, so still round classic shape with white
hard enamel
. Finally printing Cancer logo on it, all zodiac making with this process can be save mold charge, just same mold just need 12 zodiac logo printing charge. Also we can making different design for you, only cost little much.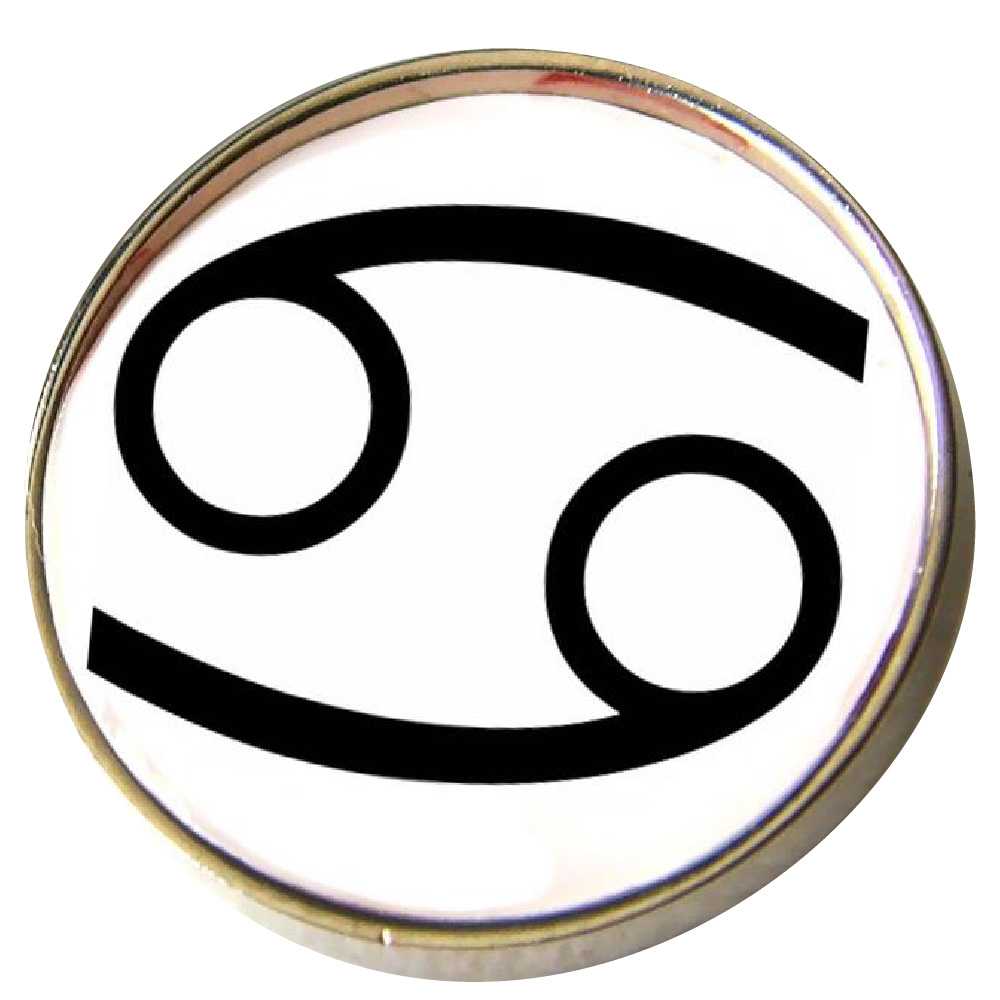 Here are the details:
1) Cancer lapel pins
2) Iron/Bronze/Copper/Zinc alloy
3) Size: 1.5" or custom size
4) Attachment: Rubbers or butterfly clutch
5) Production process: Die struck-polishing-hard enamel-nickel silver plating-printing
6) Minimum order: No Minimum (No MOQ)
7) Sampling time: 7 days
8) Delivery time: 10-15 days for 100-5000pcs
9) Packaging: Each into a free poly bag
10)Payment Terms: PayPal,T/T or Western Union