Giant Salamander is an amphibian that lives in fresh water. It is a rare wild animal native to China. It is the largest amphibious animal. Its body length is generally about 1 meter, the longest can reach 2 meters, the weight is 20-25 kg, and the largest is 50 kg. Giant Salamander body color varies with the color of the habitat, with brown, reddish brown, black brown, etc. on the back, dark irregular spots on the top, and light brown or off-white on the ventral surface.
Giant Salamander living environment is relatively unique. Generally, it flows in turbulent water, cool water, lush vegetation, mountain streams, rivers, and lakes with many crevices and caves. Sometimes it also moves on the shore between root systems or on fallen trunks. Perched inside a cave at the beach. Food includes fish, frogs, crabs, snakes (
snake pins
), shrimps, earthworms, and aquatic insects.
The Giant Salamander lapel pin is made of offset printing process. Cutout well with the outline, three feet and long tail. The big, cute eyes and mouth. The body printing well with his colors and spot.
Printing pins
will be the best colors, original design especially with complex colors, gradient ramp. But printing is easy to scratch, so surface need be epoxy to protect.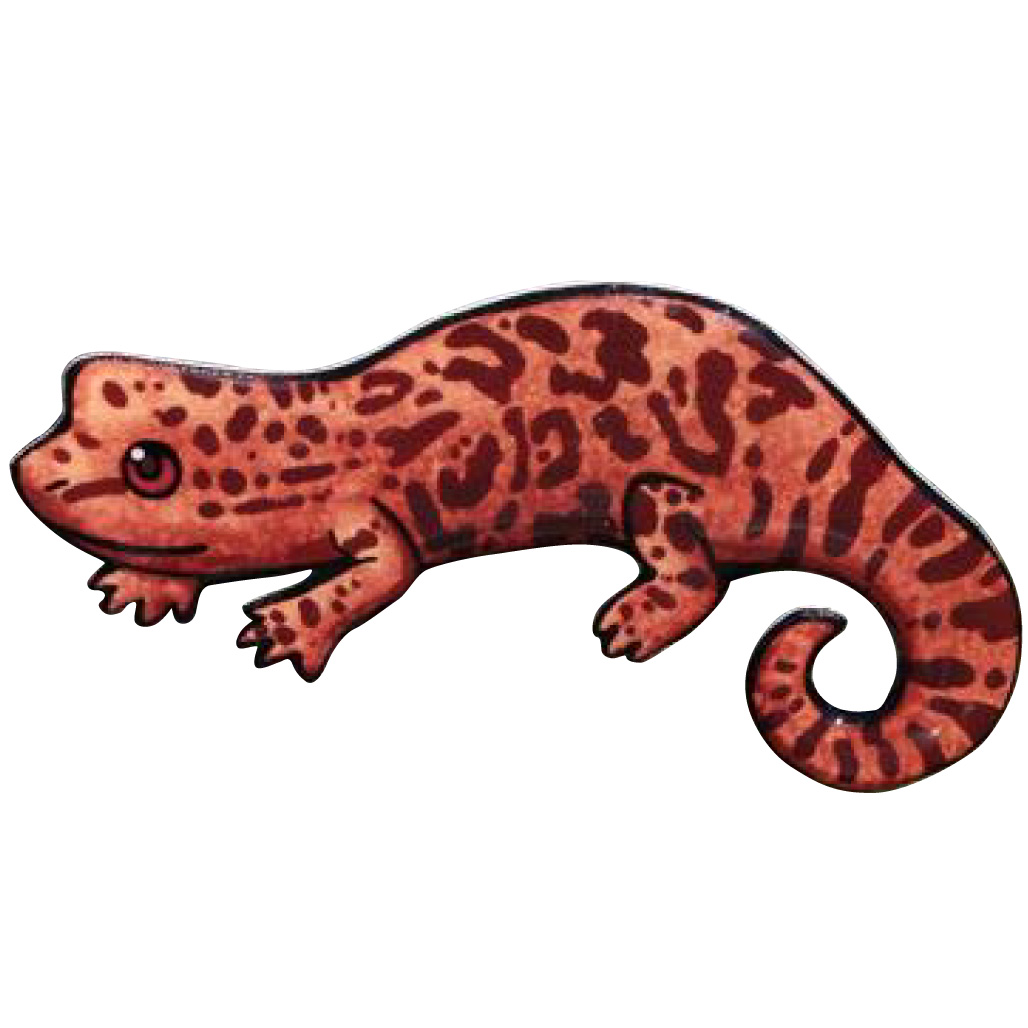 Here are the details:
1) Giant Salamander lapel pins
2) Stainless iron/Bronze
3) Size: 1.5" or custom size
4) Attachment: Rubbers or butterfly clutch
5) Production process: Offest printing-cutout-epoxy
6) Minimum order: No Minimum (No MOQ)
7) Sampling time: 7 days
8) Delivery time: 10-15 days for 100-5000pcs
9) Packaging: Each into a free poly bag
10)Payment Terms: PayPal,T/T or Western Union