Aries, the first house of the twelve constellations of the zodiac, is located in the east of Pisces and west of Taurus. The date of birth is March 21 to April 20 in the solar calendar. Aries, like a child, is straightforward, enthusiastic, and impulsive, but also self-centered and very childish.
Birth time: 3.21 ~ 4.20
Guardian: Mars
Guardian God: Ares
Constellation attributes: Fire Elephant
Metal: Iron
Yin positive: positive
Aries is the first sign of the zodiac and spring. When spring returns to the earth, the vitality of everything is in Aries. The breath of spring gives Aries new vitality, vitality and passion. Aries likes to be free, unfettered and free-spirited, not willing to follow in the footsteps of others. Aries never hides their feelings and is full of enthusiasm. Even if the desire of Aries is blocked, it will never quietly withdraw troops. Whether at home or outside, Aries is not afraid of disputes, but always forgets afterwards and never remembers to hate. In difficult and dangerous times, Aries can fully display its character and courage. Aries likes to accept challenges.
The Aries lapel pin have the same design as
Aquarius lapel pin
, just the center printing logo changed Aries instead, so still round classic shape with white hard enamel. Finally printing Aries logo on it, all zodiac making with this process can be save mold charge, just same mold just need 12 zodiac logo printing charge. Also we can making different design for you, only cost little much.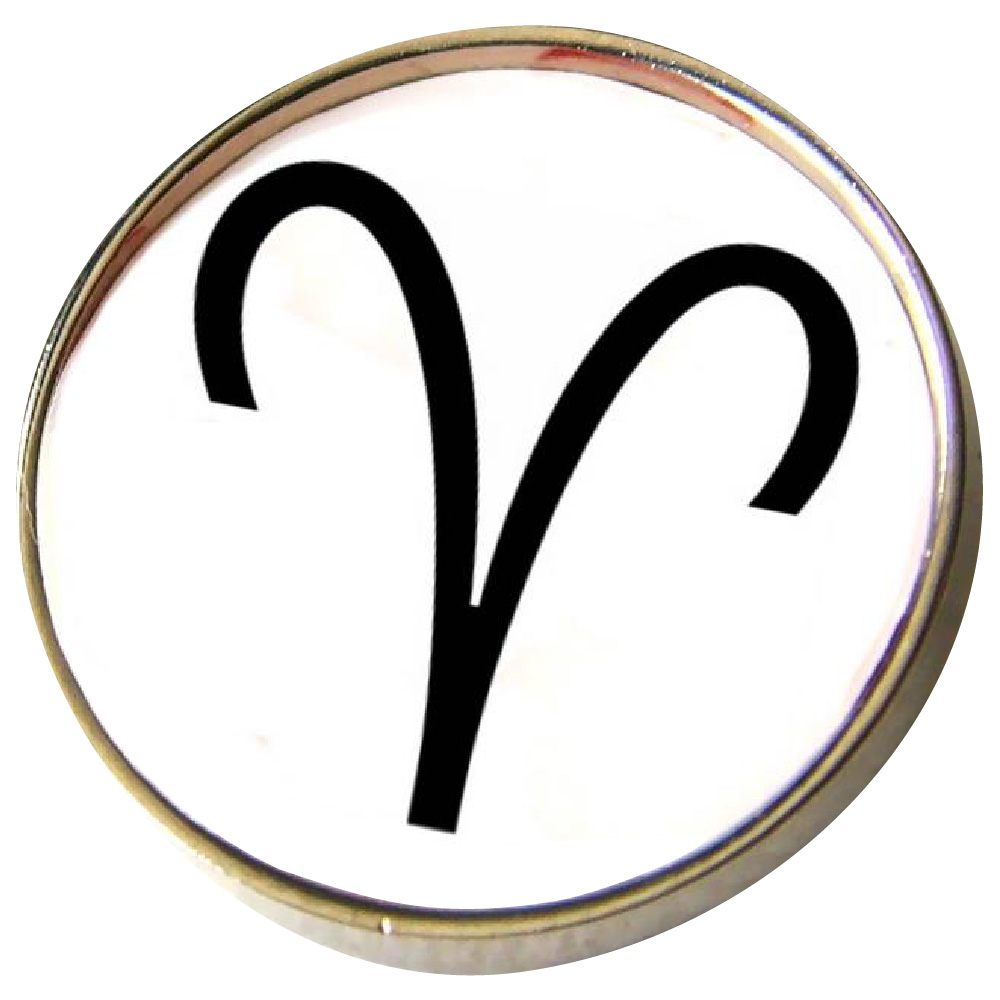 Here are the details:
1) Aries lapel pins
2) Iron/Bronze/Copper/Zinc alloy
3) Size: 1.5" or custom size
4) Attachment: Rubbers or butterfly clutch
5) Production process: Die struck-polishing-hard enamel-nickel silver plating-printing
6) Minimum order: No Minimum (No MOQ)
7) Sampling time: 7 days
8) Delivery time: 10-15 days for 100-5000pcs
9) Packaging: Each into a free poly bag
10)Payment Terms: PayPal,T/T or Western Union