Aquarius dated from January 20 to February 18, is in the eleventh house of the zodiac constellation, east of Capricorn and west of Pisces. Aquarius people are good at reorganizing their spiritual life. Aquarius people are not easy to change their opinions or advocate ink dyeing, but on the other hand they are extremely tired of arguing with others. Sometimes when they want to have a head-on conflict with others, they will pretend that they can't hear many accusations, and just act according to their own ideas.
The biggest feature: kindness
Constellation attributes: wind elephant
Metal: Opal
Ruler: Uranus
Patron Saint: Uranos
Yin positive: positive
Tripartite Palace: Fixed Palace
In charge of the palace: the eleventh house
In charge of the body: calves, ankles, circulatory system
Lucky numbers: 3, 5, 7
Aquarius
The calmest, most compassionate, and least bad-mouthed in disasters
Most unique
Most homosexual
I like nature the most and attach the most importance to the spiritual level
Aquarius lapel pin is the first zodiac pins, we know there are 12 zodiac, we will make them
lapel pins
all. The Aquarius pin have the round shape, edge thin with white hard enamel center. Black color printing on it with no other process. It's a
printing pins
also can called hard enamel pins, it's a
hard enamel printing pin
.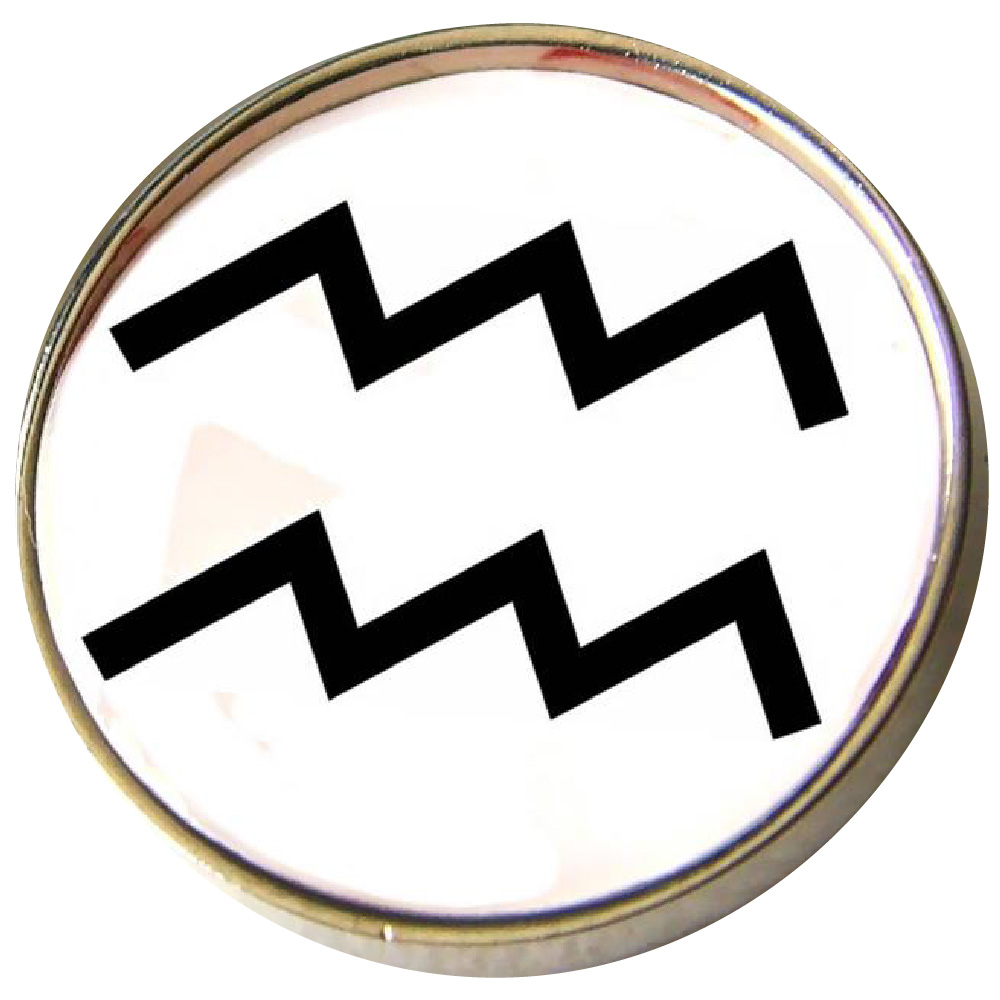 Here are the details:
1) Aquarius lapel pin
2) Iron/Bronze/Copper/Zinc alloy
3) Size: 1.5" or custom size
4) Attachment: Rubbers or butterfly clutch
5) Production process: Die struck-polishing-hard enamel-nickel silver plating-printing
6) Minimum order: No Minimum (No MOQ)
7) Sampling time: 7 days
8) Delivery time: 10-15 days for 100-5000pcs
9) Packaging: Each into a free poly bag
10)Payment Terms: PayPal,T/T or Western Union