Turtles are semi-aquatic, amphibious and semi-terrestrial reptiles. Mainly inhabit rivers, lakes, reservoirs, ponds and other waters. In the water during the day. When the summer is hot, look for shade in groups. Mild temperament, no bite each other. When encountering enemies or being frightened, they retract their heads, limbs and tails into the shell. Different with tortoise stay in the sea (
tortoise lapel pins
).
Turtles are omnivorous animals that feed on animal insects, worms, small fish, shrimps, snails, mussels, plant tender leaves, duckweed, melon skin, wheat grains, rice, weed seeds, and have strong hunger tolerance. , If you don't eat for months, you won't starve.
Turtles are temperature-changing animals. When the water temperature is below 10℃, they hibernate in silt or covered with loose soil. Turtles grow slowly. Mainly distributed in Japan, North Korea, South Korea, East Timor, Indonesia (smaller Sander Island), Palau, China.
The turtles lapel pin have the vivid design, big shell with small feet and tail, the big green head stretch out. Purple color with shell, some round pink colors on it. It's a beautiful gold metal with hard enamel process. Take one turtle lapel pin if you love turtles, they are so cute and so small. I'm sure our quality and price will be pretty for you. Also there are many pins you can choose or
custom pins
as your's idea, photo or copy.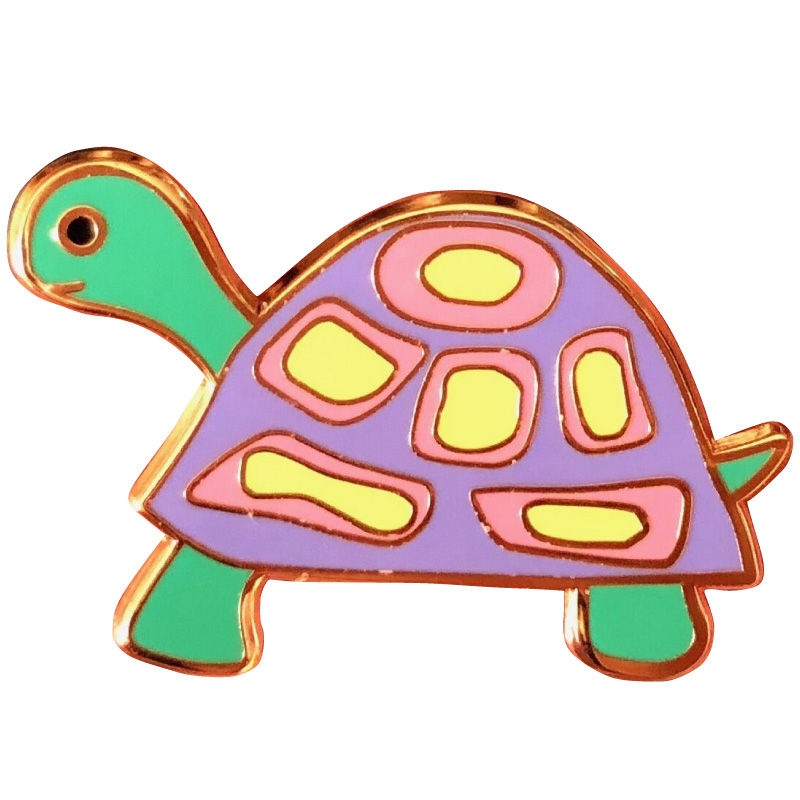 Here are the details:
1) Turtles lapel pins
2) Iron/Bronze/Copper/Zinc alloy/Pewter alloy
3) Size: 1.5" or custom size
4) Attachment: Rubbers or butterfly clutch
5) Production process: Die casting-polishing-hard enamel-gold metal plating
6) Minimum order: No Minimum (No MOQ)
7) Sampling time: 7 days
8) Delivery time: 10-15 days for 100-5000pcs
9) Packaging: Each into a free poly bag
10)Payment Terms: PayPal,T/T or Western Union