Baryonyx originally meant to be a solid claw, Walker's baryonyx is really huge compared to its body. Baryonyx belongs to carnivorous theropod dinosaurs. The baryonyx was found in the south of England, and it is very different from other carnivorous dinosaurs. Its mouth and teeth are similar to crocodiles and not like other large theropod dinosaurs. It may also eat fish like crocodiles. The teeth, upper jaw, and lower jaw of Walker's clawed dragon are very similar to crocodiles. It is very likely that it lives by the water, or dives into shallow water, and uses its terrible claws to prey on crocodiles.
Baryonyx head is flat, with long teeth covered with fine teeth, and the entire head shape is very similar to a crocodile. There are large claws on the thumb of the forelegs, mainly for hunting fish, but also a master fisherman. Most dinosaurs can be distinguished by several basic forms, but the heavy claw dragon is different: the head is long and flat, the mouth is covered with fine teeth, and the head is much like a crocodile; the forelimbs are strong and have three strong fingers, especially The thumb, thick and huge, has a hook claw that is more than 30 cm long-the name of the heavy claw dragon comes from this.
The baryonyx lapel pins have the black nickel metal, it's little shine than black metal. All colors are making with
soft enamel
, greed, white and black colors. The back have some spine, head is flag and long, big teeth. Here are more dinosaurs lapel pins:
pterosaur lapel pins
and
tyrannosaurus pins
.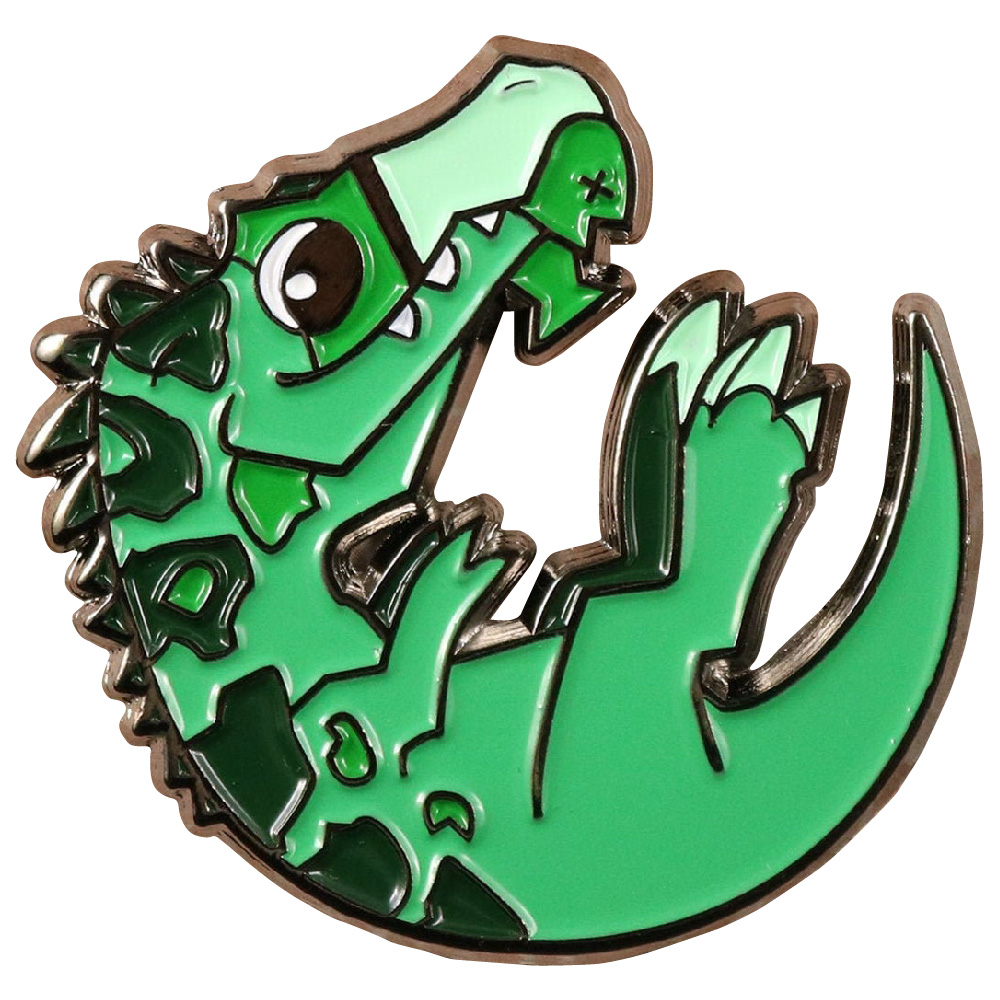 Here are the details:
1) Baryonyx lapel pins
2) Zinc alloy
3) Size: 1.5" or custom size
4) Attachment: Rubbers or butterfly clutch
5) Production process: Die struck-polishing-black nickel plating-soft enamel
6) Minimum order: No Minimum (No MOQ)
7) Sampling time: 7 days
8) Delivery time: 10-15 days for 100-5000pcs
9) Packaging: Each into a free poly bag
10)Payment Terms: PayPal,T/T or Western Union