Amphicyon is a genus of ursus ursus (or half dog) that survived from the end of the Oligocene to the early Miocene, and its shape is like a bear and a dog. They are a model genus of Canisidae. Their bodies are very thick, up to 2 meters long, and the largest species are more like bears than dogs (
dog pins
). It has a thick tail and neck, thick limbs, and teeth like wolves. They may be omnivorous, similar to brown bears.
Amphicyon first appeared in North America in the early to mid Miocene. The fossils can be found in Sioux County, Nebraska and Colorado. Although other large canisidae are classified in amphicyon , many have been reclassified in other genera. The amphicyon branch of the New World is limited to three species.
The amphicyon lapel pin have the brown colors, black and white eyes. Really like a dog, it's bite a small bone like a toothpick. May be it's not a small bone, but amphicyon is so big. Like a cute dog when see it, the pins colors are soft enamel hand made, it's a complex process when making pins. From stamping, polishing, plating, enamel, attachment and package. Lapel Pins CN is a professional factory to help you
custom lapel pins
.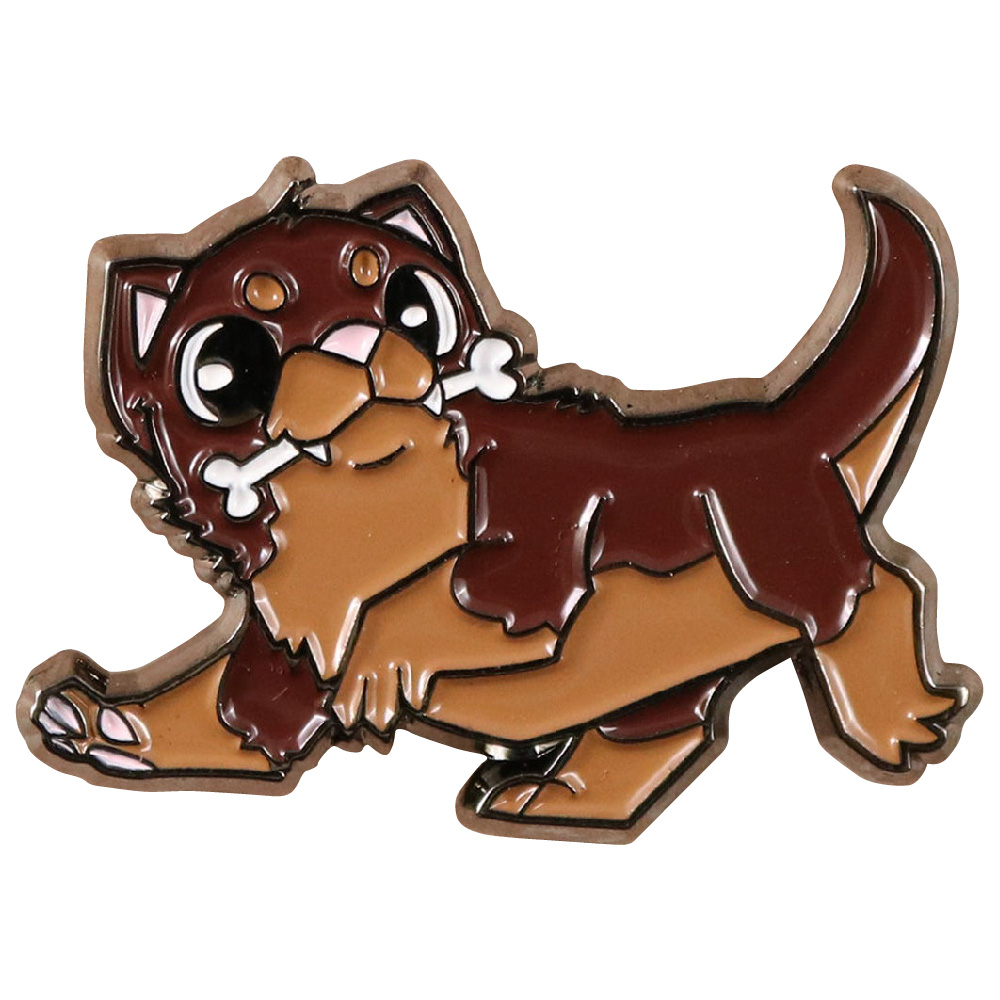 Here are the details:
1) Amphicyon lapel pins
2) Iron/Bronze/Copper/Zinc alloy/pewter alloy
3) Size: 1.5" or custom size
4) Attachment: Rubbers or butterfly clutch
5) Production process: Die struck-polishing-hard enamel-black nickel plating
6) Minimum order: No Minimum (No MOQ)
7) Sampling time: 7 days
8) Delivery time: 10-15 days for 100-5000pcs
9) Packaging: Each into a free poly bag
10)Payment Terms: PayPal,T/T or Western Union