Edestus genus includes Edestus heinrichi and Edestus mirus. Also found the Edestus vorax fossils in the Carboniferous rock formations in western Colorado (
Colorado lapel pin
). Edestus are generally about 3 meters in length. Edestus giganteus was a giant at the time.
The teeth of the anterior jaws of the edestus are valgus, extending toward the jawbone. Their teeth are inclined to the back bay and form a round jawbone. New teeth are produced at the last end of the jawbone. Their teeth are sharp and have jagged edges, so they are obviously predators, but how they prey is still a mystery.
Edestus is about the size of a great white shark, but has growing teeth, and the old teeth will not fall off, so its mouth is full of old teeth and new teeth. Its jaw is also very weird, like a pair of scissors (
scissor lapel pins
). Because of this strange structure, paleontologists are very confused about how it captured and devoured its prey.
Edestus lapel pin have the strange teeth not like anything in this world, like he open the mouth forever, like human open his mouth. How this can be, the antique animal are so special and you will be amazing the world. Many teeth are outside, the pink mouth in. Only blue and white colors on his body. Nice design.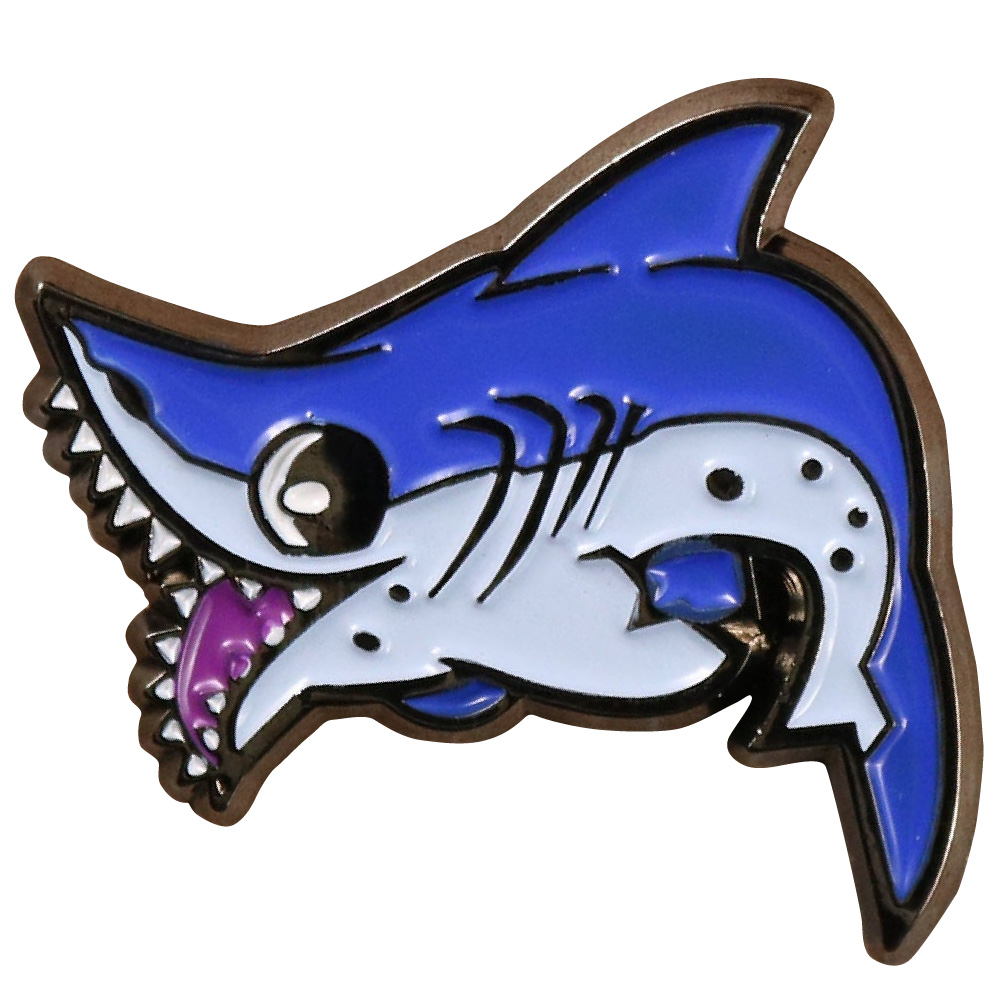 Here are the details:
1) Edestus lapel pins
2) Iron/Bronze/Copper/Zinc alloy/pewter alloy
3) Size: 1.5" or custom size
4) Attachment: Rubbers or butterfly clutch
5) Production process: Die struck-polishing-black metal plating-soft enamel
6) Minimum order: No Minimum (No MOQ)
7) Sampling time: 7 days
8) Delivery time: 10-15 days for 100-5000pcs
9) Packaging: Each into a free poly bag
10)Payment Terms: PayPal,T/T or Western Union