Egrets are found in central and southern Asia, southern Europe, Africa and Australia. It feeds on small animals and insects. Medium-sized waders have a body length of 55 to 65 cm and a wingspan of 86 to 104 cm. Egrets tip of the mouth is thick and straight, the neck is slender, the wings are large and round, and the tail feathers are short. The legs are long and located at the back of the body. The feet have four toes, all on the same plane, with underdeveloped webs between the toes.
Egrets feeds on various animal foods such as small fish, yellow crickets, loach, frogs (
frog lapel pins
), shrimps, leeches, dragonfly larvae, tadpoles, ants, aquatic insects, and also a small amount of plant foods such as grain. Forage during the day and rest at night. The egret nesting material is mainly made of dry or semi-dry branches mixed with a small amount of fresh branches and grass stems. Egret mainly inhabits rice paddies, streams, ponds, rivers and reservoirs near hillsides or villages with maple, camphor, cypress, pine and other arbor forests, and bamboo or single tall trees.
The egrets lapel pins have the grace motion, standing straight and down a little. Use his lone beak looking something. Egret pin are gold plating metal with hard enamel process, high quality with perfect polishing, surface are smooth and pure. Also you can make with 3D like
Canada Goose pins
.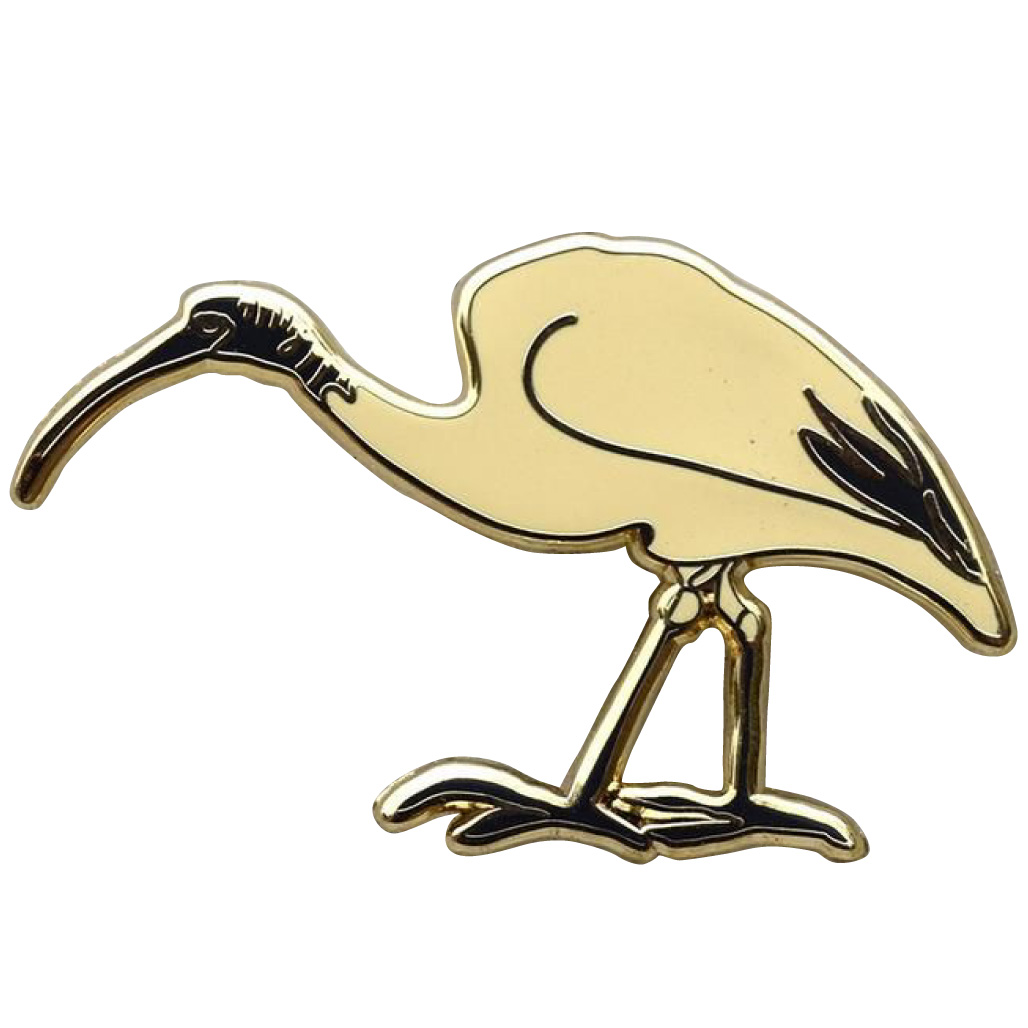 Here are the details:
1) Egrets lapel pins
2) Zinc alloy/pewter alloy
3) Size: 1.5" or custom size
4) Attachment: Rubbers or butterfly clutch
5) Production process: Die casting-polishing-hard enamel-gold plating
6) Minimum order: No Minimum (No MOQ)
7) Sampling time: 7 days
8) Delivery time: 10-15 days for 100-5000pcs
9) Packaging: Each into a free poly bag
10)Payment Terms: PayPal,T/T or Western Union