Blueberries are native to North America and East Asia, distributed in North Korea, Japan, Mongolia, Russia, Europe, North America, and China. The quality of blueberries in North America is world-renowned. Half-height blueberries are suitable for cultivation in temperate cold regions. North-high clumps and some half-height blueberries are suitable for cultivation in warm temperate regions. Rabbit eye blueberries and south-high clumps are suitable for cultivation in subtropical regions.
The blueberry fruit is rich in nutrients, especially anthocyanins. It not only has good nutrition and health care functions, but also has the functions of preventing cerebral nerve aging, strengthening the heart, anti-cancer, softening blood vessels, and strengthening the body's immunity. The earliest country for blueberry cultivation was the United States, but it has not been cultivated for more than a century. Because of its high health value, it has swept the world and is one of the five healthy fruits recommended by the World Food and Agriculture Organization.
The blueberry cost is not cheap, here the blueberry enamel pins have a pail of blueberry. That's unimaginable and crazy, so many blueberry can happy long time. I love eat them, it's so delicious. Made with black nickel silver, grey background color for the bucket, the blueberry are blue, the lifting yoke is brown yellow. Colors are hard enamel process with pretty quality. Here are more pins in our lifes:
cellphone pins
and
LED pins
.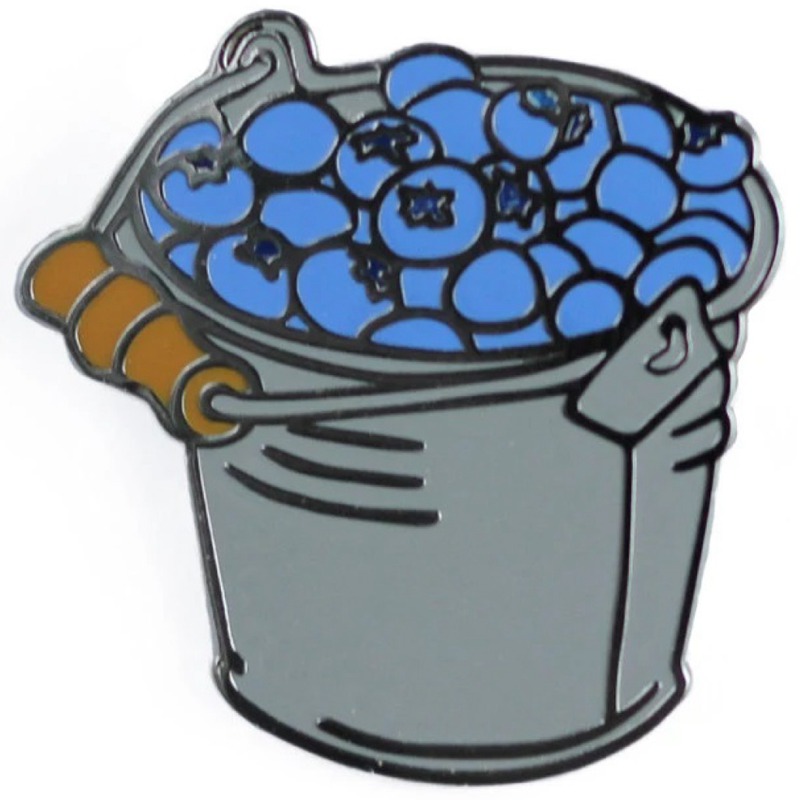 Here are the details:
1) Blueberry enamel pins
2) Iron/Bronze/Zinc alloy
3) Size: 1.5" or custom size
4) Attachment: Rubbers or butterfly clutch
5) Production process: Die struck-hard enamel-black nickel plating
6) Minimum order: No Minimum (No MOQ)
7) Sampling time: 7 days
8) Delivery time: 10-15 days for 100-5000pcs
9) Packaging: Each into a free poly bag
10)Payment Terms: PayPal,T/T or Western Union