Carnotaurus is a large carnivorous dinosaur. The carnotaurus lived in Patagonia, Argentina at the end of the Cretaceous Period, and were described and named by Jose F. Bonaparte in 1985. Carnotaurus is a kind of high-speed predator that is good at running. It is a known large dinosaur running at the fastest speed, up to 60 kilometers per hour, plus thin calves, high head, thin tail, and extremely long legs. , Also known as the Cretaceous cheetah. According to the only found complete skeleton, carnotaurus has a length of 8 meters, a weight of 3 tons, and a hip height of 3 meters.
Compared with other theropod dinosaurs, carnotaurus have shorter and thicker heads, much like bull heads; eyes are small and face forward; vertebrae have wing-like protrusions; short forelimbs; rows of protruding scales grow on both sides of the back . However, its most prominent feature is a pair of wing-like sharp corners that grow above the eyes.
The carnotaurus lapel pins have red back color, light brown body and grey feet. The brown tongue with big mouth opened. The huge head more big than other dinosaurs, all pins made with soft enamel process. Black spray metal, like a carnotaurus searching the prey. You can find the pretty technology on
pins
.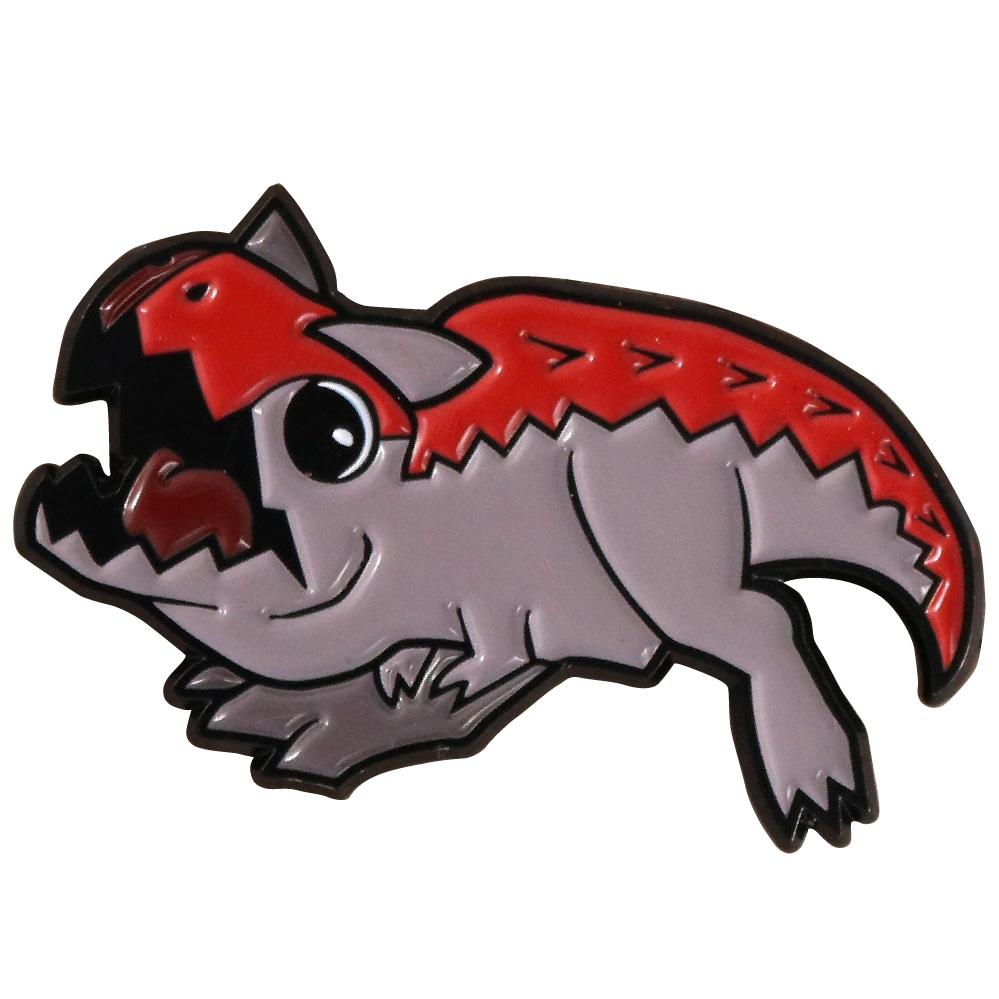 Here are the details:
1) Carnotaurus enamel pins
2) Iron/Bronze/Copper/Zinc alloy/pewter alloy
3) Size: 1.5" or custom size
4) Attachment: Rubbers or butterfly clutch
5) Production process: Die struck-polishing-black metal plating-soft enamel
6) Minimum order: No Minimum (No MOQ)
7) Sampling time: 7 days
8) Delivery time: 10-15 days for 100-5000pcs
9) Packaging: Each into a free poly bag
10)Payment Terms: PayPal,T/T or Western Union