Pikachu is one of the elves in the handheld game series Pokémon released by Nintendo of Japan. There are small power bags on both sides of the cheek. It will discharge when it is in danger. The tail will be erected to feel safe around. Developer pointed out that in order to attract both Japanese and American audiences, Pikachu's name is one of the most difficult Pokemon names to create.
For Pikachu's prototype, there has been considerable controversy. Rats, chipmunks, and even chinchillas and rabbits are the prototypes that people guess. As early as 1996 when the game "Pokémon" was first released, game developers said that Pikachu's design was based on a squirrel instead of a mouse.
Wild Pikachu mostly acts in groups, and is rarely fixed in one place. Pikachu's hearing is good, thanks to its big ears. Many domestic Pikachu can understand and interpret human words, even better than most pet dogs. Pikachu is popular. It is not difficult to maintain a good relationship with it, just take it for some small health activities.
Pikachu lapel pins have the famous looking, most of the colors are yellow. Two ears have the red claw shape. The interesting long and unique tail, wide at the end. The white eyes, long ears looks very cute and lovely. Here are more cute animal pins:
bear pins
and
dolphin lapel pins
.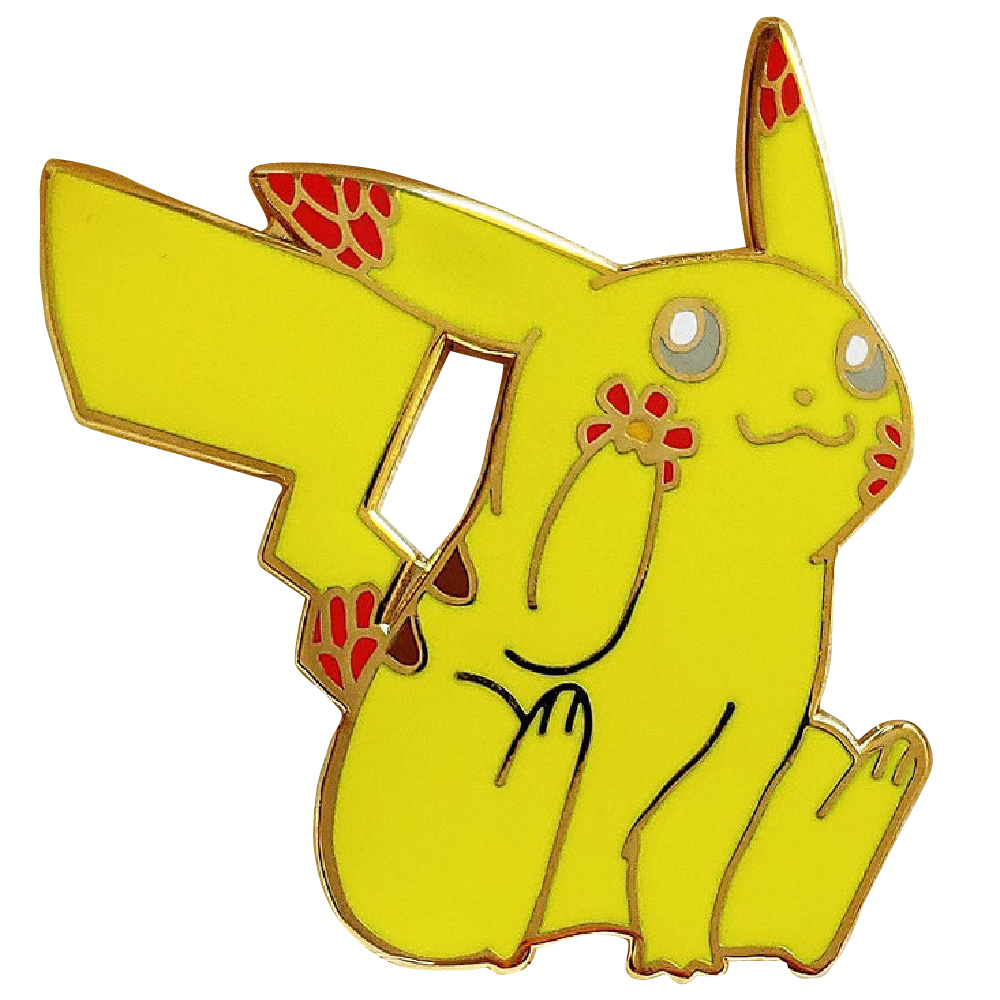 Here are the details:
1) Pikachu lapel pins
2) Iron/Bronze/Copper/Zinc alloy
3) Size: 1.5" or custom size
4) Attachment: Rubbers or butterfly clutch
5) Production process: Die struck-polishing-hard enamel- gold metal
6) Minimum order: No Minimum (No MOQ)
7) Sampling time: 7 days
8) Delivery time: 10-15 days for 100-5000pcs
9) Packaging: Each into a free poly bag
10)Payment Terms: PayPal,T/T or Western Union