Injection syringe is a common medical appliance. As early as the 15th century, the Italian Catiner proposed the principle of the syringe. The needle is mainly used to extract or inject gas or liquid. Injection syringes can also be used to inject medical devices, containers, and scientific instruments such as some chromatography methods through a rubber septum.
The emergence of needleless syringes is an epoch-making revolution in the field of medical appliances. The appearance of the syringe is an epoch-making revolution in the field of medical appliances and the process of needle extraction or injection of gas or liquid is called injection. The injection syringe consists of a syringe with a small hole in the front end and a matching piston core rod. It is used to inject a small amount of liquid or to draw into or out of areas that are not accessible by other methods. Or the gas is sucked from the small hole at the front end of the syringe, and the liquid or gas is squeezed out when the mandrel is pushed in.
The injection syringe lapel pins have the injection shape with black nickel shinny plating, hard enamel colors with white, blue and light green. Words "THANKS, SCIENCE". The
hard enamel pins
have the flat surface and all pins are on same level. It's a pretty nice technology and many customers are loved it. Here are more:
veterans lapel pins
and
panda pins
.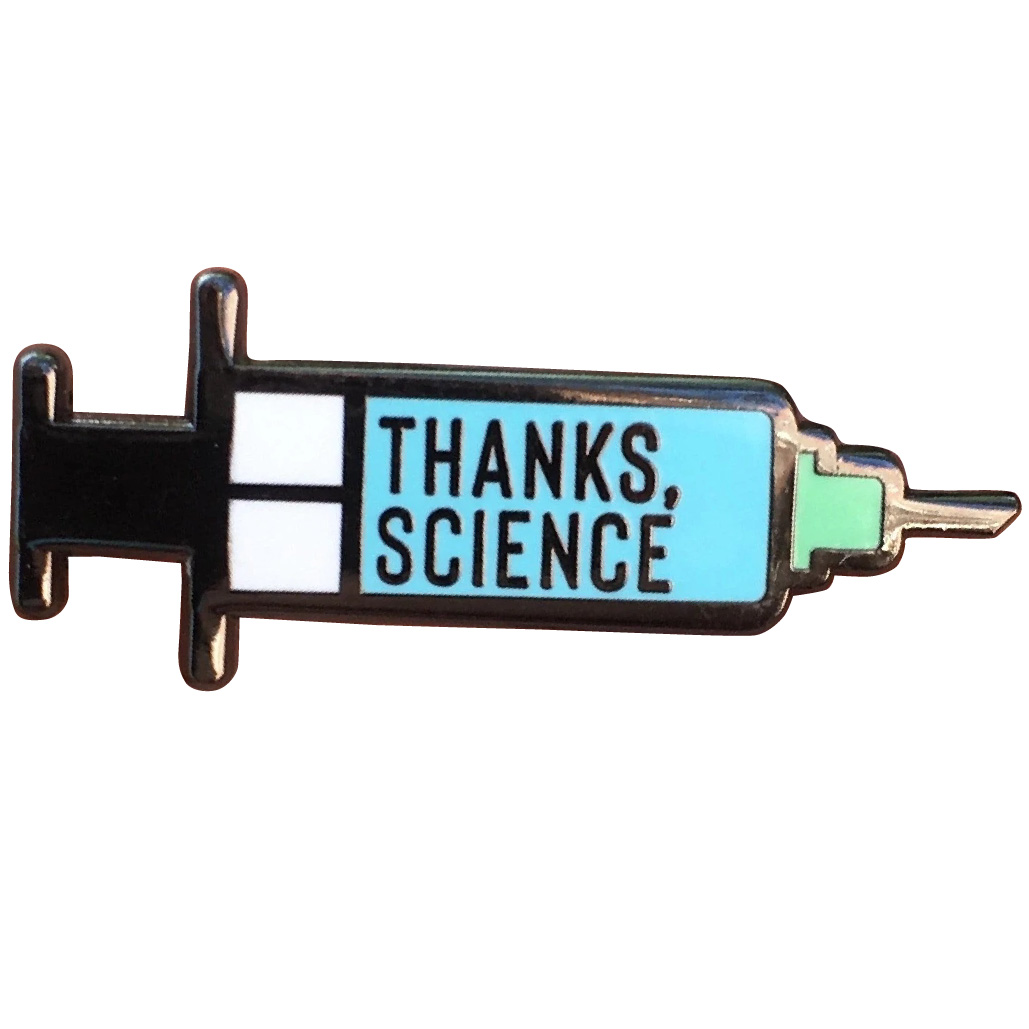 Here are the details:
1) Injection syringe lapel pins
2) Iron/Bronze/Copper/Zinc alloy
3) Size: 1.5" or custom size
4) Attachment: Rubbers or butterfly clutch
5) Production process: Die struck-polishing-hard enamel- black nickel plating
6) Minimum order: No Minimum (No MOQ)
7) Sampling time: 7 days
8) Delivery time: 10-15 days for 100-5000pcs
9) Packaging: Each into a free poly bag
10)Payment Terms: PayPal,T/T or Western Union