Locusts, commonly known as "grasshoppers", belong to the order Orthoptera, including the species of Tetrigoidea, Eumastacoidea, and Locustoidea, which are distributed in tropical and temperate grasslands and deserts around the world . Locusts mainly include migratory locusts and earth locusts.
There are more than 10,000 species of locusts in the world, including about 300 species of locusts that can cause harm to agriculture, forestry, and animal husbandry. Locusts can occur in all parts of the world except Antarctica and Eurasia. The area where locusts occur all year round in the world amounts to 46.8 million square kilometers, and 1/8 of the world's population is often affected by locust plagues. The most harmful locust in the world is the desert locust Schistocercagregaria, which has a maximum spread area of 28 million square kilometers, including all and part of 66 countries, accounting for about 20% of the world 's land area, and the affected population More than 1/10 of the world's population.
Locust is a terrible animal, the locust lapel pin have two designs made, top one is nickel silver plating with 3D design, no enamel or any other process. Just using the mold engraved. The bottom locust lapel pin have the beautiful green diamond, it's a
diamond lapel pin
. Also have colorful transparent resin, very luxurious with antique silver plating. It can be used as a pin or a brooch, like a jewelry.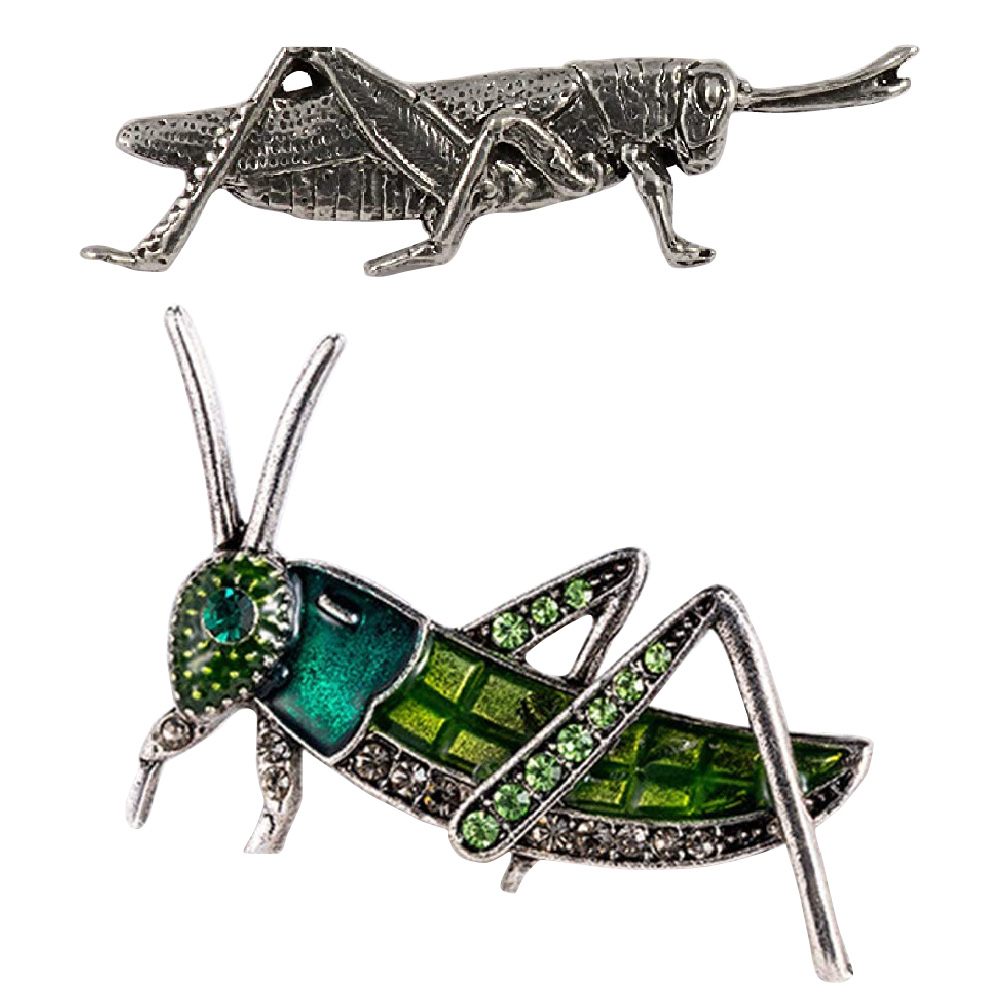 Here are the details:
1) Locust lapel pin
2) Zinc alloy/Pewter alloy
3) Size: 1.5" or custom size
4) Attachment: Rubbers or butterfly clutch
5) Production process: Die casting-polishing-nickel silver plating-enamel
6) Minimum order: No Minimum (No MOQ)
7) Sampling time: 7 days
8) Delivery time: 10-15 days for 100-5000pcs
9) Packaging: Each into a free poly bag
10)Payment Terms: PayPal,T/T or Western Union