Scorpion is a general term of the order scorpion, arachnida, phylum arthropoda of the animal kingdom. Spiders also belong to the order Arachnida.Typical features include a slender body, pincers, and a curved segmented tail with a poisonous sting (posterior abdomen).The earliest terrestrial scorpions appeared in the Hirurian period about 430 million years ago.Note: Any scorpion is poisonous and varies in size.
Scorpion wine contains 22 kinds of amino acids needed by human body, various trace elements, vitamins and bezoar acid, etc., and has no toxic and side effects on patients. It is a high-level nutritional agricultural tonic suitable for both men and women, old and young, and for physical fitness. Its function can improve human body function and physiological function in both ways.
Scorpions are completely carnivorous. Very few of them feed on a small amount of plant food (such as scorpions). They feed on invertebrates, such as spiders, crickets, small centipedes, larvae and nymphs of various insects, and even small geckos.It USES the auditory or tarsal hairs on its contact and the suture sensory apparatus to locate its prey.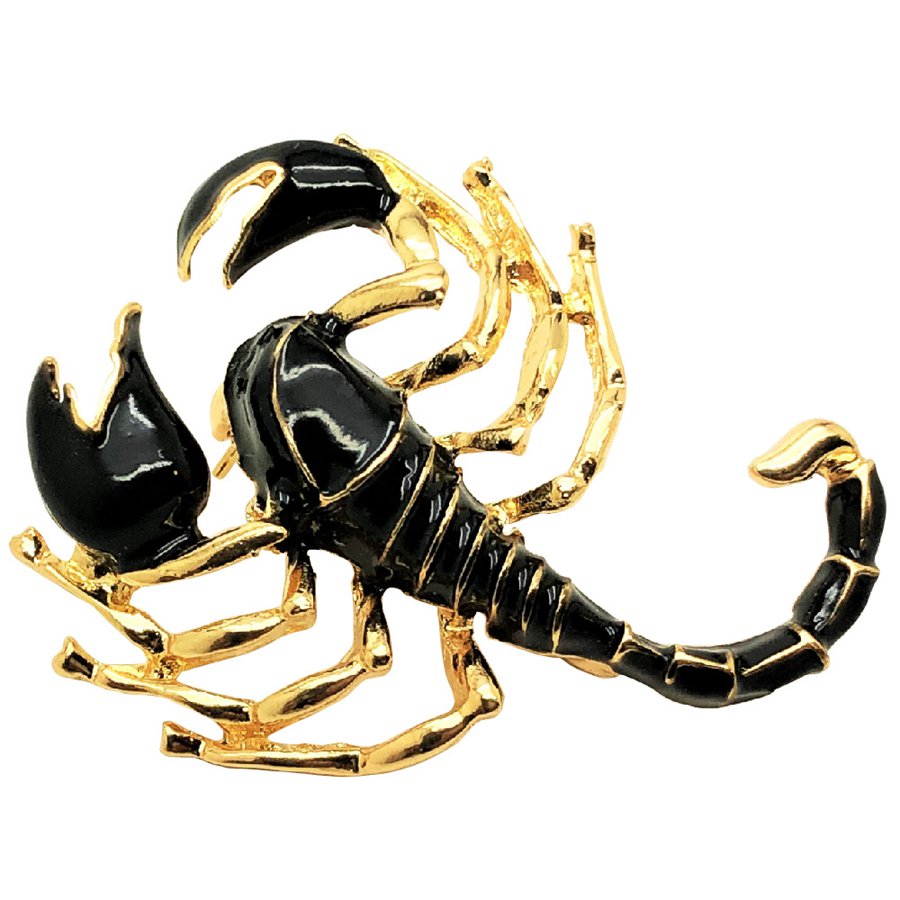 Here are the details:
1) Scorpion lapel pins
2) Zinc alloy/Pewter alloy
3) Size: 1.5" or custom size
4) Attachment: Rubbers or butterfly clutch
5) Production process: Die casting-polishing-gold metal plating-soft enamel
6) Minimum order: No Minimum (No MOQ)
7) Sampling time: 7 days
8) Delivery time: 10-15 days for 100-5000pcs
9) Packaging: Each into a free poly bag
10)Payment Terms: PayPal,T/T or Western Union