OK is an informal colloquial words. It means: good, acceptable. You can also agree. OK can be okay and can be written or O.K., the same pronunciation. It is also the world's most famous word in English.
Allen Walker Read has conclusively proved: OK is from a joke. Someone pronounced all correct phrase into oll (or orl) correct, this person or someone else again spelled it oll korrect, finally clipped to OK. This term is the 1840 Democratic presidential candidate from New York Kinderhook Martin Van Buren as a political slogan. He was born in New York, OldKinderhoek, with the first two letters of the names as a campaign slogan, meaning "win the election." But also to fame OK.
OK is the most popular words in the planet, OK means fine, nice and agree. Here is the OK lapel pin with hands fingers, silk ribbon on his wrist words "SPLASH!". Also five fingers made with "OK". Bronze material and black nickel plating, hard enamel on. Yellow and blue colors, little recessed metal in "OK". Words and shape are can be custom. Here is the
hands lapel pins
.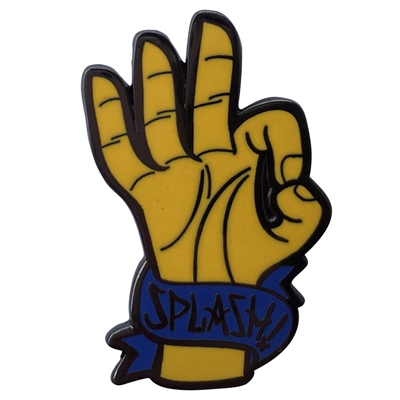 Below is the detailed specification:
1) OK lapel pin
2) Material: bronze/zinc alloy
3) Size: 1.25" or custom size
4) Attachment: Butterfly clutch/black rubber
5) Production process: Die casting-black nickel plating-hard enamel
6) Minimum order: No MOQ
7) Sampling time: 7 days
8) Delivery time: 10-15 days for 1000-5000pcs
9) Packaging: Each into a free poly bag
10)Payment Terms: T/T, Western Union, Paypal