Cool from the United States, fashionable the world, COOL was cold meaning, The 1960s become the United States teenagers street buzzwords, initially refers to a cold, anti-mainstream behavior or attitude, and later refers to praise All the people and things. Cool to society, especially young people a great impact, has been deep into the social life and the character of each person. Cool is the expression of serious, cold; cool is wild rugged, tangible; cool is different, personality.
Cool is the pursuit of freedom, human nature; cool is a masculine vocabulary. The tattoo is cool, the more cool; smoking is cool; drink cool, drink spit more cool.
If you liberation nature, did not affect others, only their own wonderful life, do their own different fireworks, I think, is cool; you have someone else no things, feeling cool, you do something else can not do , Feeling cool So, there is a dream is cool, kindness is cool, ingenuity is cool, those who are the character of energy is cool.
Here is the cool lapel pins, also we have
cool bottle openers
and
cool keychains
. It's irregular round shape, every side are have little cutouts inside. Then a little "Y" next, center is the earth map with 10 diamonds, I think
diamonds lapel pins
is cool too, it's so cool with so many stones. Inner is the words: "TransPland" and two red trees. Blue is the background colors, earth is dark blue.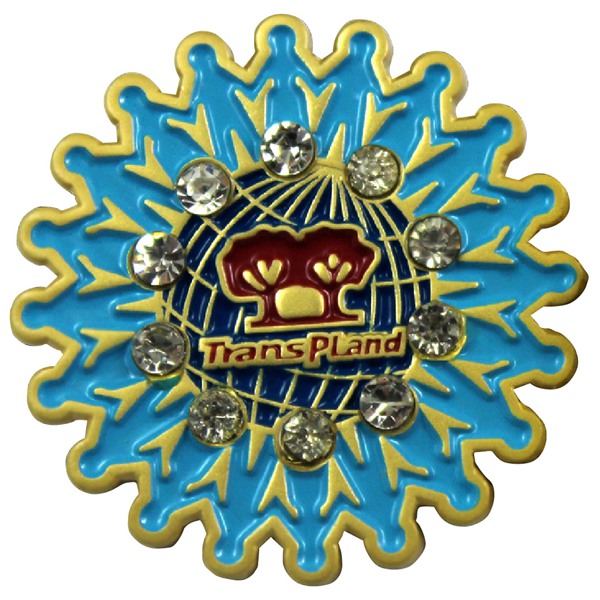 Below is the details:
1) Cool lapel pins
2) Material: Iron/Bronze
3) Size: 1.5" or custom size
4) Attachment: Butterfly clutch or rubbers
5) Production process: Die stamping-gold plating-soft enamel
6) Minimum order: No MOQ
7) Sampling time: 7 days
8) Delivery time: 10-15 days for 100-5000pcs
9) Packaging: Each into a free poly bag
10)Payment Terms: T/T, Western Union, Paypal